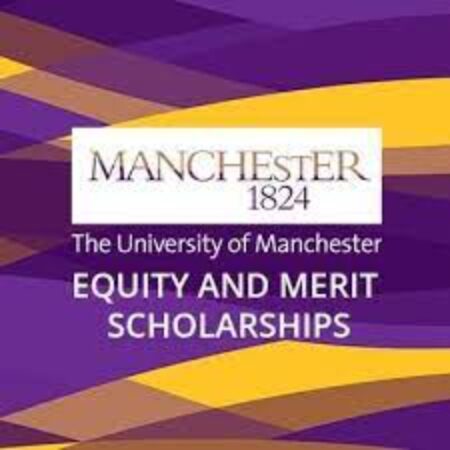 University of Manchester Equity and Merit International Scholarships 2023
The University of Manchester is requesting applications from exceptional students for the International Master's Equity and Merit Scholarships. The scholarships are intended for students who exhibit academic excellence and have the potential to make a noteworthy impact on sustainable development in their home countries.
The scholarships are aimed at individuals who may not be able to study at the University of Manchester without financial aid. We have a strong commitment to equal opportunities and all applications are assessed based on their merits. We strongly encourage women to submit applications for the scholarships.
The objective of the Equity and Merit Scholarships is to enable young professionals from developing regions of the world to address the interconnected goals of the United Nations' Sustainable Development Goals, which will lead towards a better and more sustainable future for everyone.
SEE ALSO: University of Oxford Diploma Scholarships for Women 2023
Scholarship Summary:
Scholarship Sponsor(s): University of Manchester, UK
Host Institution(s): University of Manchester, UK
Scholarship Worth: Fully-funded
Number of Awards: Several
Scholarship Level: Masters
Nationality: International Students
Requirement and Eligibility Criteria for the Equity and Merit Scholarships for Master's Students:
Applicants to be a resident citizen of Ethiopia, Malawi, Rwanda, Tanzania, Uganda or Zimbabwe, and have not previously studied outside of Africa (training of six months or less does not count);
Applicants must be at least two years of professional experience related to your chosen field of study (this does not include unpaid internships or voluntary work);
Applicants must have a bachelor's degree (you must have graduated before September 2021) with an overall excellent grade. The awards are for academically outstanding students and typically this means that you are in the top 10% of your class;
Applicants to be committed to returning home and able to demonstrate the potential to make a positive impact on the future of your home country;
Applicants must have a clear idea of how studying at Manchester will benefit both your career and the wider community.
SEE ALSO: University of Essex Africa Postgraduate Regional Scholarship 2023
Application Procedures for the Equity and Merit Scholarships for Master's Students (How to Apply):
Prospective candidates who meet the requirements and are interested in applying for the Equity and Merit Scholarships for International Master's Students can submit their applications online from 1st August 2023, for the September 2024 intake. After the selection process, we will contact all the applicants for the 2023 intake as soon as we finish shortlisting.
Application Deadline: August 31, 2023
For the more information Visit the Official Website