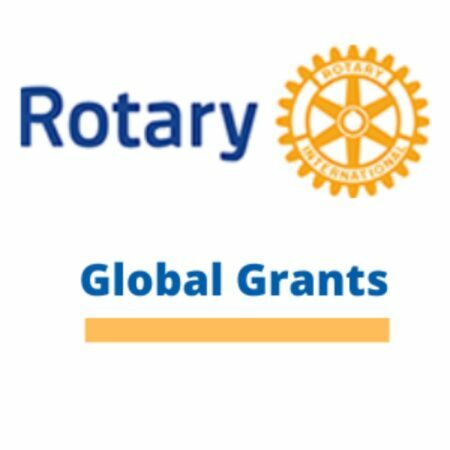 Rotary Foundation 2023 Global Grants and Scholarships
Qualified individuals are encouraged to submit their applications for the 2023 Rotary Foundation Global Grants and Scholarship program, which aims to provide support for significant international projects that deliver lasting and quantifiable impact in Rotary's focus areas.
The Global Grants program has a budget range starting from $30,000 to a maximum award of $400,000 from the World Fund. These grants can be utilized to finance various initiatives such as humanitarian projects, vocational trainings, and scholarships for graduate-level academic studies.
Global grants provide funding for substantial international projects with measurable and sustainable outcomes in Rotary's designated areas of focus. By collaborating to address actual community needs, clubs and districts can enhance their global partnerships.
SEE ALSO: Checkout Latest Grants
Grants Summary:
Award Sponsor(s): Rotary Foundation
Award to be taken in: Worldwide
Award Slot: 4
Award Worth: Up to $30,000
Nationality: All Nationalities
Requirements and Eligibility Criteria for the Rotary Foundation 2023 Global Grants and Scholarships:
Grants application must be in line with Rotary's focus areas. It can either be a humanitarian project, scholarship for graduate-level academic studies or vocational trainings.
Must agree to the club qualification MOU.
Complete any additional steps that your district requires.
SEE ALSO: Wallonia-Brussels International Excellence 2023 Grants Programme
Application Procedures for the Rotary Foundation 2023 Global Grants and Scholarships(How to Apply):
Prospective candidates who wish to apply for the Rotary Foundation Global Grants 2023 are advised to seek advice from local experts at an early stage in the planning process to develop a robust project plan and global grant application. For your application to be approved, it is important to clearly outline how your project, scholarship, or vocational training team meets the following criteria: it must be sustainable, include measurable goals, align with one of Rotary's areas of focus, respond to real community needs, actively involve Rotarians and community members, and meet the eligibility requirements specified in the grant's terms and conditions. It is crucial to conduct a community assessment before applying for the grant, and the project must be designed based on the findings of the assessment. Applications are accepted year-round and are reviewed on a rolling basis.
Application Deadline: Not specified
For more information Visit the Official Website