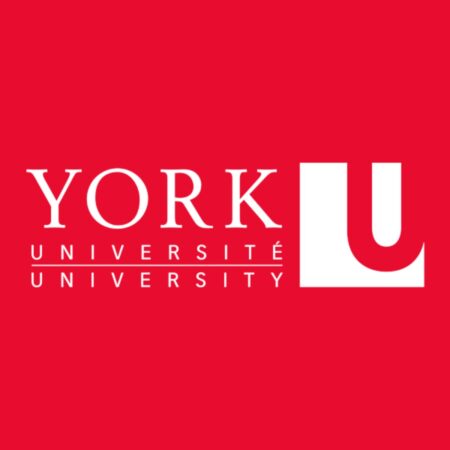 York University Glendon 2023 International Excellence Scholarship
Certainly! Canada's York University has introduced the Glendon International Excellence Scholarship for those seeking admission in the academic session of 2023/2024. This scholarship is designed for accomplished international undergraduate students who are exploring opportunities for studying in Canada.
Approximately 10 individuals will be granted the 2023/2024 award, each valued at $10,000. This financial support is designated for their inaugural year in a Glendon program and is renewable annually for the same amount throughout their full-time studies, extending up to a maximum of 4 years.
Located in Toronto, York University is a renowned institution in Canada, offering a diverse range of academic programs and fostering a vibrant and inclusive community. With a commitment to excellence in research and education, York University provides students with a dynamic learning environment. The university's Glendon International Excellence Scholarship exemplifies its dedication to supporting high-achieving international students pursuing undergraduate studies. York University stands out for its modern campus, innovative approach to education, and contributions to the cultural and intellectual landscape of Canada.
SEE ALSO: Latest Scholarships in Canada
Scholarship Summary:
Scholarship Sponsor(s): York University, Canada
Host Institution(s): York University, Canada
Scholarship Worth: $10,000
Number of Awards: 10 recipients
Scholarship Level: Undergraduate Students
Nationality: International Students
Requirement and Eligibility Criteria for the York University Glendon International Excellence Scholarship:
Applicants must be international Students admitted to Glendon with top academic standing (80% and higher or equivalent)
Applicants must of demonstrate la level of leadership skillset through community service or excellence in sports or the arts
Eligibility will be based on a letter of recommendation from a high school teacher or school counsellor, a complete application including a 300-word statement demonstrating the applicant's leadership attributes and the contribution they will make to Glendon.
To renew this award recipients must maintain a cumulative GPA of at least 8.0 over a minimum of 24 credits taken during a school year (including the preceding summer semester, fall and winter semesters).
SEE ALSO: KAC Global Tobacco Harm Reduction 2024 Scholarship Program
Application Procedures for the York University Glendon International Excellence Scholarship (How to Apply):
To complete the application process, candidates are required to submit a letter of recommendation from either a high school teacher or a school counselor, along with a fully filled-out application form. The application can be accessed online at www.glendon.yorku.ca/futurestudents/fees-and-funding/scholarships-and-bursaries.
Application Deadline: Not Specified
For more information Visit the Official Website