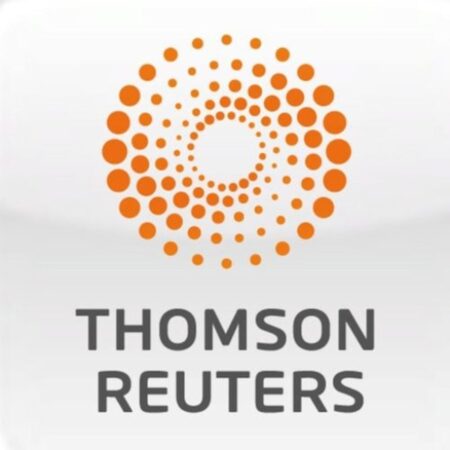 Thomson Reuters 2023 Internship Opportunities for Recent Graduates
Are you currently in your first semester, seeking to participate in a co-op program, or have you recently graduated? If so, you can transition seamlessly from campus to a career by applying for Thomson Reuters Internship Opportunities for Recent Graduates. Thomson Reuters is dedicated to nurturing the potential of the upcoming generation and offers enriching experiences through their internship program.
Thomson Reuters provides a wide range of Internship Opportunities that offer valuable exposure and enriched experiences in various fields. These opportunities span across departments such as Sales, Technology, Marketing, Journalism, Legal, Finance, Operations, Consulting, Product Strategy, Editorial, and Manufacturing.
Thomson Reuters is a global leader in providing trusted information, data, and technology solutions to professionals in various industries. With a rich history spanning over 150 years, Thomson Reuters is known for its commitment to delivering reliable and accurate content that enables professionals to make informed decisions. The company operates in diverse sectors, including finance, legal, tax, accounting, and media, offering a wide range of innovative products and services. Thomson Reuters continues to adapt to the evolving needs of its customers, leveraging cutting-edge technology and expertise to drive efficiency, enhance productivity, and facilitate seamless workflows. As a respected industry leader, Thomson Reuters remains dedicated to empowering professionals and shaping the future of industries worldwide.
SEE ALSO: Latest Internships
Internships Summary:
Company/Organisation(s): Thomson Reuters
Program Location: London, England
Program Duration: Full-time
Available Slot: Several
Basic Qualifications: Graduates
Nationality: All nationalities
Requirement and Eligibility Criteria for the Thomson Reuters Internship Opportunities:
Applicants must be graduates
Applicants must have either OND, HND or B.Sc
Have a good communication skill
Have exposure to selling Professional Content and a Suite of Products
Have strong judgment across the file
Be fluent in English, with strong English writing skills. French or Portuguese is a plus
Be a fast learner and team player.
Readiness to take responsibility for your work and, of course, great communication skills.
SEE ALSO: The 2023 Commonwealth Year of Youth Project on Training, Employment, Economic Opportunities, and Inclusion
Application Procedures for the Thomson Reuters Internship Opportunities (How to Apply):
To be considered for Thomson Reuters Internship Opportunities for Young Graduates, interested applicants are required to submit their applications online.
Similar to the academic semester schedule, our typical recruitment cycle for internships has start dates at the beginning of January, May, and September.
Application Deadline: Not Specified
For more information Visit the Official Website