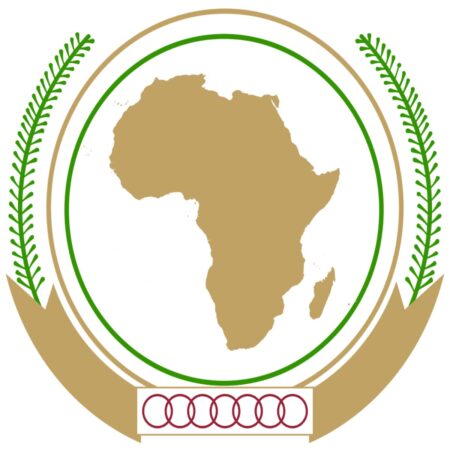 African Union 2023 Internship Program for African Students
The African Union's African Continental Free Trade Area (AfCFTA) provides an Internship Program for African students proficient in IT, Digital Application, and Digital Policy. This program allows them to serve as interns, acquiring practical experience and gaining international exposure.
Participants will have the chance to gain exposure and hands-on experience in diverse fields, all within a multicultural learning environment. The primary aim is to afford successful candidates the opportunity to enhance their analytical and technical skills in an international setting.
The African Continental Free Trade Area (AfCFTA) stands as a landmark initiative fostered by the African Union to promote economic integration across the continent. Envisioned as the world's largest free trade area since the formation of the World Trade Organization, AfCFTA aims to eliminate barriers to trade and enhance economic cooperation among African nations. By fostering a unified market, it seeks to boost intra-African trade, create job opportunities, and spur economic growth. With its potential to reshape the economic landscape of the continent, AfCFTA represents a bold stride towards a more interconnected and prosperous Africa.
SEE ALSO: Latest Internships
Internship Summary:
Company/Organisation(s): African Union
Program Type: Internship
Program Location: Ghana
Program Duration: 3 months
Available Slot: Several
Basic Qualifications: Undergraduates
Nationality: African Students
Requirement and Eligibility Criteria for the African Union Internship Program for African Students:
Applicants must be nationals of a Member State of the African Union and residing in Ghana.
Applicants must be Final year students who are enrolled on full-time basis on a fully accredited degree program in a recognized public or private institution of higher learning in any of the following areas: IT, Digital Application, Digital Policy or related fields.
Full availability for a minimum of three months, being the duration of the program
Proficiency in one of the AU Official working languages (French, English, Portuguese, Arabic, Kiswahili and Spanish) and fluency in another AU language(s) is an added advantage.
Applicants should possess a high level of quantitative and IT skills (tests will be administered)
Must possess very good ICT skills and be familiar with Microsoft Office suite
Applicants should be capable and willing to work in a multicultural and international team environment
Applicants should be committed to upholding and adhering to the rules and values of the Institution for the duration of the program
Female candidates are encouraged to apply
SEE ALSO: 3 Million Technical Talent Program 2023 for Young Nigerians (NITDA 3MTT)
Application Procedures for the African Union Internship Program for African Students (How to Apply):
To apply for the AfCFTA Secretariat Internship Program, you must submit your application online. If this is your first time using the AfCFTA online registration system, you'll need to register before logging in.
Applicants are required to include the following supporting documents with their online application:
A motivation letter detailing their expectations from the internship program.
A copy of a valid passport or identity card.
A letter of motivation.
Current curriculum vitae (CV).
Proof of enrollment, preferably a letter of introduction from their University.
Once the application is successfully submitted, applicants will receive an email confirmation acknowledging the receipt of their application.
Application Deadline: October 31, 2023
For more information Visit the Official Website