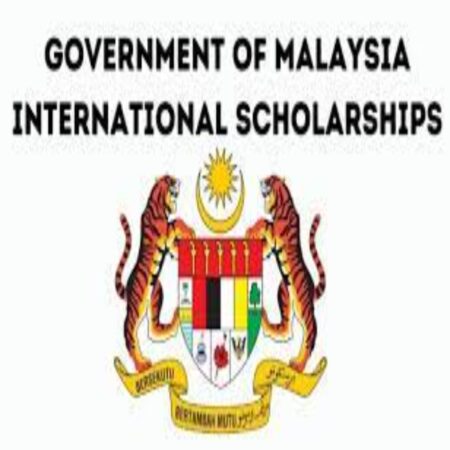 Government of Malaysia 2023 International Scholarship (MIS) Fully Funded
Great news for international graduate students who want to pursue their studies in Malaysia! The Government of Malaysia is currently accepting applications for the 2023/2024 Fully Funded International Scholarship (MIS). This scholarship opportunity covers all expenses and is available to international students who wish to study in Malaysia.
The Malaysian Government has initiated the Malaysia International Scholarship (MIS) to draw in exceptional individuals from various parts of the world who are interested in pursuing postgraduate studies in Malaysia. This scholarship aligns with Malaysia's vision to become one of the leading hubs of academic excellence by attracting, encouraging, and retaining talented individuals from overseas.
The objective of the Malaysia Government Scholarship for international students is to entice, inspire, and keep talented students from other countries. This scholarship program for international graduate students with impressive academic achievements and co-curricular participation will enable them to pursue their studies at leading universities in Malaysia. The Malaysia International Scholarship Program 2023 provides an extensive selection of master's degree programs for international students, presenting a favorable chance to reside, explore, and gain knowledge and exposure in Malaysia while learning from distinguished professors in a top-notch higher education system.
SEE ALSO: Orange Corners Incubation Programme 2023 for Young Nigerian Entrepreneurs
Scholarship Summary:
Scholarship Sponsor(s): Malaysian Government
Host Institution(s): Higher Institutions in Malaysia
Scholarship Worth: Full Funding (Amount Stated)
Number of Awards: Several
Scholarship Level: Postgraduate
Nationality: International Students
Requirements and Eligibility Criteria for the Government of Malaysia Scholarship :
intend to pursue full-time postgraduate studies (Masters/PhD) in Malaysia; or
are currently pursuing full-time postgraduate studies in Malaysian public universities and selected private higher educational institutions.
Additionally; the applicant must meet the following conditions
Is not more than 40 and 45 years old at the time of application for Master and PhD levels respectively
Possessing good academic qualifications:
Masters applicants: obtaining CGPA 3.0 / 2nd Class Upper (Honours) or higher at Bachelor's Degree level;
PhD applicants: obtaining CGPA 3.0 / excellent results at Masters level in course related to the intended study program
Mastering good proficiency of English Language:
Obtaining band 6.0 or higher in IELTS; or
Obtaining a total score of 550 or higher in TOEFL paper-based test (PBT); or
Has obtained previous degree(s) with English used as the medium of instructions (evidence is a prerequisite).
Submitting a written research proposal with minimum of 1,000 words that is relevant to the intended field of
Scholarship Benefits FOR THE Government of Malaysia Scholarship:
This scholarship is limited to tuition fees and monthly living allowance of RM 1,500.00 per month.
Successful applicants are expected to independently arrange their travel to Malaysia (non-financial provisions). Travel expenses will not be provided by the Government of Malaysia.
All applicants are highly advised to check the expected living expenses in Malaysia.
SEE ALSO: CMIC Masters Scholarship 2023 at Victoria University of Wellington
Application Procedures for the Government of Malaysia Scholarship (How to Apply):
To apply for MIS, interested candidates can access the program's online application system, where they will need to furnish all the required information and upload mandatory documents in PDF format as listed below.
Application Documents:
Application Form;
A certified copy of Passport as evidence of nationality;
A certified copy of Academic Transcript(s) of previous degrees;
A certified copy of English Proficiency test result (IELTS / TOEFL);
Letter of Recommendation from two (2) referees;
Endorsement Form;
Admission letter from Malaysian university/higher education institute (if applicable);
Curriculum Vitae; and
Research Proposal
Application Deadline: 18 May, 2023
For more information Visit the Official Website