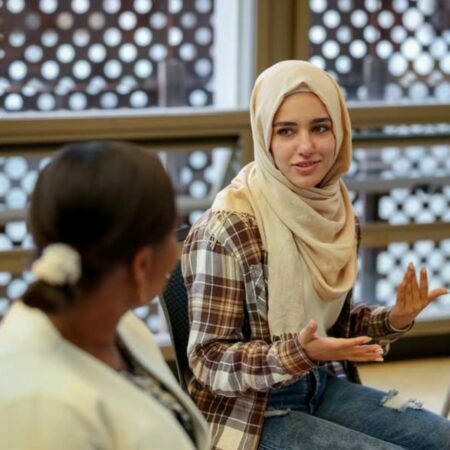 Undergraduate Sanctuary Scholarship 2023 at University Of South Wales
The University Of South Wales often shorted as USW are pleased to welcome highly intelligent and brilliant international students who wish to further their academic pursuit in the UK to partake on their ongoing Undergraduate Sanctuary Scholarship program for the 2023/2024 academic session.
The scholarship will waive the full tuition fees costs of an eligible full time undergraduate degree for the duration of your original programme or until such a point that you become eligible to apply for UK government student financial support, at which point scholarship recipients must apply for this support. Aside the fully funded program, the award also encompasses other benefits and support from the pre-entry stage to year 1 till year 4.
The University of South Wales (USW) have proven over time as one of the best public university in the UK. Since formed in 2012 from the merger of the University of Glamorgan and the University of Wales, the institution have aimed at providing financial support to highly motivated students who wish to study in the United Kingdom.
SEE ALSO: US Embassy MEPI Leadership Development Fellowship 2023-2024
Scholarship summary:
Fellowship Sponsor(s): University Of South Wales, UK
Fellowship Type: Full Funded
Fellowship Benefits: Varies
Study Level: Undergraduates
Eligible Countries: International Students
Requirements and eligibility criteria for the University Of South Wales Undergraduate Sanctuary Scholarship 2023;
Limited Leave to Remain (as a result of an Asylum application)
Be the partner/dependent included on the application of a person of any of the above groups*
Have been offered a conditional or unconditional offer for a full time undergraduate degree at the University of South Wales starting in September 2023
Accepted the offer on a firm basis
Have applied for a course lasting at least three academic years (excluding NHS funded courses e.g. nursing) by 16:30 Friday 9th June 2023
Live within reasonable commuting distance to the campus that your chosen course is on
Not require additional support from the University for living expenses or accommodation other than that provided through the USW Undergraduate Sanctuary Scholarship.
Due to your immigration status, not be eligible for Student Finance from another authority e.g. Student Finance Wales, Student Finance England, SAAS, Student Finance Northern Ireland etc. (you may be required to show evidence of this)
SEE ALSO: Express Entry: The Easiest Way To Migrate To Canada
Application Procedure for the 2023/2024 Undergraduate Sanctuary Scholarship at University Of South Wales (How To Apply):
Interested applicants who meets the above requirements and eligibility are expected to first apply, receive and accepted a conditional or unconditional offer on to a full-time undergraduate degree. After then an email will be sent containing a link to apply for the USW Undergraduate Sanctuary Scholarship. The email will be sent to the email address listed on your course application to the University
Application Deadline: 16:30 on Friday 7th July 2023
If your query is in regards to the Sanctuary Scholarship then please contact the Student Money Advice Team:
Email: scholarships@southwales.ac.uk
For more information about this opportunity, Visit the Official Website.