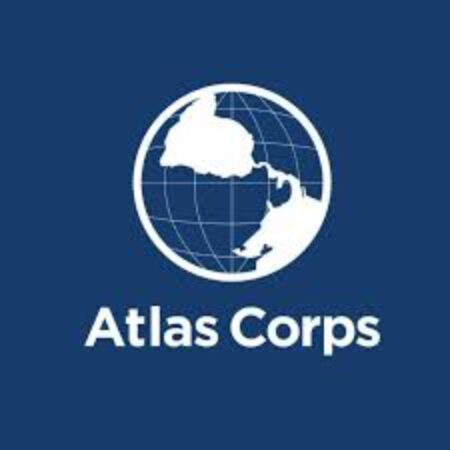 Atlas Corps 2023 Fellowship and Leadership Development Programs (Fully-Funded)
Atlas Corps is extending an invitation to global social change leaders to submit applications for their Fellowship and Leadership Development Programs. They offer two types of fellowships: Blended Fellowships, lasting 12-18 months, and Remote Fellowships, lasting 12 months, both scheduled to begin in 2024.
Atlas Corps is committed to empowering emerging social change leaders by offering them opportunities to acquire the necessary skills that will enable them to make an even more significant impact. The Atlas Corps Fellowship is specifically tailored for individuals driven by a mission to bring about positive social change.
Atlas Corps is an organization dedicated to empowering social change leaders worldwide. Through their Fellowship and Leadership Development Programs, they provide rising individuals with the necessary skills and opportunities to create a positive impact on their communities. The application process is continuous, with special recruitment campaigns occasionally launched for candidates with specific high-demand backgrounds. With a thorough vetting process taking 1-3 months, Atlas Corps aims to select the most promising candidates for their 12-18 months Blended Fellowships and 12-month Remote Fellowships. Their mission is to nurture a global network of change-makers who can drive sustainable and transformative change in society.
SEE ALSO: Latest Fellowships
Fellowship Summary:
Fellowship Sponsor(s): Atlas Corps
Host Institution(s): US Universities
Fellowship Worth: Fully-funded
Number of Awards: Several
Study Level: Graduates
Nationality: All Nationalities
Requirement and Eligibility Criteria for the Atlas Corps Fellowship:
Bachelor's degree or equivalent;
English proficiency (oral, writing, reading);
Age 35 or younger when the Fellowship begins;
Citizens from most countries (except the U.S.) are eligible to apply to the Fellowship. Please see information on current country restrictions (here);
Commitment to return to your home country after the 12-month Blended Fellowship;
Commitment to addressing critical social issues in your country or region;
Commitment to living on a basic stipend that covers food, shared housing, and local transportation;
Two or more years of professional experience should be within at least one of our five main skill areas: 1) Communications and Marketing, 2) Monitoring and Evaluation / Data Analysis, 3) Operations & Human Resources, 4) Partnership-Building and Business Development, or 5) Program and Project Management.
SEE ALSO: Kader Asmal 2024 Fellowship for Postgraduate Study in Ireland
Application Procedures for the Atlas Corps Fellowship (How to Apply):
Atlas Corps accepts applications continuously throughout the year, but they occasionally conduct targeted recruitment campaigns that prioritize candidates with specific high-demand backgrounds. To stay updated on deadlines and opportunities, applicants should visit apply.atlascorps.org.
Due to the high volume of applications received monthly, the overall vetting process may take 1 to 3 months to complete. To ensure timely consideration, applicants are encouraged to apply by a priority deadline if mentioned on the website for a particular opportunity.
The application process entails:
A copy of the applicant's undergraduate transcript or diploma, which is not mandatory to submit the initial application but required for the final stages of the selection process.
Two references: Applicants need to provide contact details for two references, who will receive an email with instructions to fill out the reference form. These forms do not need to be completed during the initial application, but they are necessary for advancing to the final stages of selection. Strong applicants typically choose supervisors or managers who can provide detailed insights into their professional abilities.
Samples of the applicant's work: In some cases, applicants may be asked to provide work samples as evidence of their professional skills. Specific instructions can be found in the Skills section (Part 8) of the application.
While attaching a resume/CV is highly recommended, it is not obligatory. Additionally, test scores or certificates from past training are not required at this stage. Moreover, having a valid passport is necessary, but there is no need to attach it to the initial application.
Application Deadline: July 30, 2023
For more information Visit the Official Website