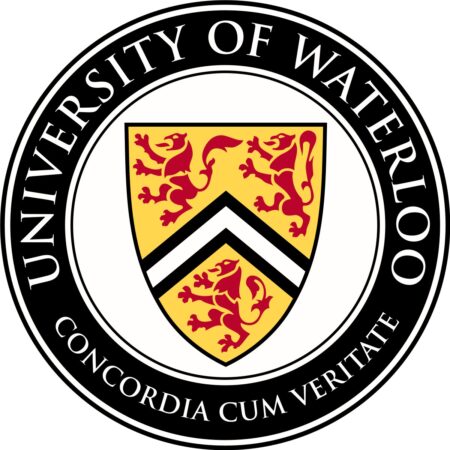 University of Waterloo 2024 Entrance scholarships
Applications are currently being accepted for the University of Waterloo Entrance Scholarships for the year 2024. If you're planning to pursue your studies in Canada in 2024, you have the opportunity to apply for these entrance scholarships offered by the University of Waterloo, designed to support international students on their educational journey in Canada.
The University of Waterloo Scholarships provide us with the chance to honor and acknowledge your accomplishments. These entrance scholarships for the year 2024/25 are accessible to students embarking on their first-time, full-time undergraduate degree programs at the university or college level.
The University of Waterloo, located in Ontario, Canada, is renowned for its innovation and academic excellence. It stands as a leading institution in various fields, particularly in engineering, technology, and computer science. Known for its cooperative education programs, Waterloo offers students practical, hands-on experience with top-notch companies, enhancing their career prospects. With a vibrant and diverse campus community, it fosters a dynamic learning environment where students from around the world come together to explore, innovate, and excel in their chosen disciplines. The University of Waterloo continues to be a hub of research, innovation, and academic achievement, making it a respected institution on the global stage.
SEE ALSO: Latest Scholarships in Canada
Scholarship Summary:
Scholarship Sponsor(s): University of Waterloo.
Scholarships to be taken at: University of Waterloo, Canada.
Scholarship Type: Full/Partial Scholarships.
Scholarship level: Undergraduate
Slots: Not stated.
Scholarship Worth: Partial to full tuition fee waiver.
Subject Eligibility: All subject areas.
Country/Candidate Eligibility: International students
Requirement and Eligibility criteria for the University of Waterloo Entrance scholarships:
Scholarships are awarded primarily on academic and personal achievement. Bursaries, another type of assistance, are awarded based on financial need
Scholarships are awarded in mid-May once we receive updated grades from Ontario high schools. Details will be listed in your Waterloo Quest account starting in mid-May. Look for the Entrance Awards tab beside the name of your program.
SEE ALSO: WAAW Foundation 2024 Undergraduate Scholarship for Female African Students
Application Procedures for the University of Waterloo Entrance scholarships (How to Apply):
While the majority of scholarships don't necessitate a separate application, it's important to note that there are a few exceptions, as detailed on the official scholarship webpage. For the University of Waterloo Entrance Scholarships, you can either apply after enrolling for admission, or you will be automatically considered for a scholarship based on your eligibility.
Application Deadline: varies by program
For more information Visit the Official Website