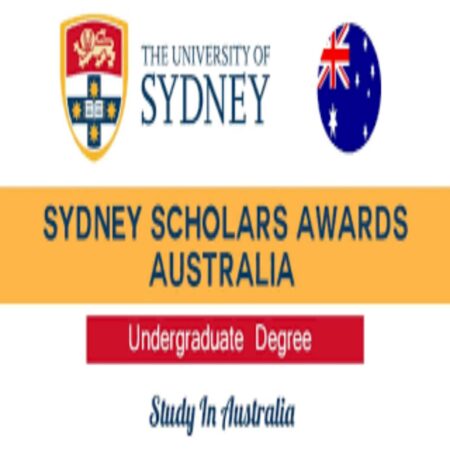 Sydney 2024 Scholars Awards in Australia
The University of Sydney is presently accepting applications for the Sydney Scholars Awards 2023/2024, which are available to eligible undergraduate students from all over the globe. This scholarship opportunity is open to both domestic and international students who have a desire to study in Australia.
The Sydney Scholars Awards is a scholarship program specifically designed for exceptional Year 12 students who wish to pursue an undergraduate degree at the University of Sydney. Successful applicants will receive a scholarship worth $6000. The application deadline for this opportunity is September 30th.
The University of Sydney, located in Australia, is a prestigious institution renowned for its academic excellence and vibrant campus life. With a rich history dating back to 1850, it has established itself as a leading global university. The university offers a wide range of undergraduate and postgraduate programs across various disciplines, providing students with opportunities for comprehensive learning and personal growth. With state-of-the-art facilities, world-class faculty, and a diverse community of students from around the world, the University of Sydney offers a stimulating and supportive environment for students to thrive. It is committed to fostering innovation, research, and social impact, making it an ideal choice for those seeking a transformative educational experience.
SEE ALSO: Latest Scholarships in Australia
Scholarship Summary:
Scholarship Sponsor(s): University of Sydney, Australia
Host Institution(s): University of Sydney, Australia
Scholarship Worth: $6000
Number of Awards: Several
Scholarship Level: Undergraduate
Nationality: Domestic & International Students
Requirement and Eligibility Criteria for the Sydney Scholars Awards:
be a domestic student or an onshore international student who is due to complete or recently completed an Australian Year 12 qualification such as the HSC or an equivalent qualification such as the International Baccaulaureate
be applying for admission through UAC
have achieved an ATAR of 95 to 99.85 or equivalent
apply in the year that you complete your secondary education (if you are offered a Sydney Scholars Award, you may defer it for up to two years).
Benefits for the Sydney Scholars Awards:
valued at $6,000 and is tenable for one year of an undergraduate degree.
SEE ALSO: EDESIA 2023 Science Scholarships at University of East Anglia, UK
Application Procedures for the Sydney Scholars Awards (How to Apply):
To be considered for the Sydney Scholars Awards, individuals who are interested in applying must complete the online application form. Additionally, they need to submit all the required supporting documents, which may include a personal statement.
Application Deadline: 30 September 2023
For more information Visit the Official Website