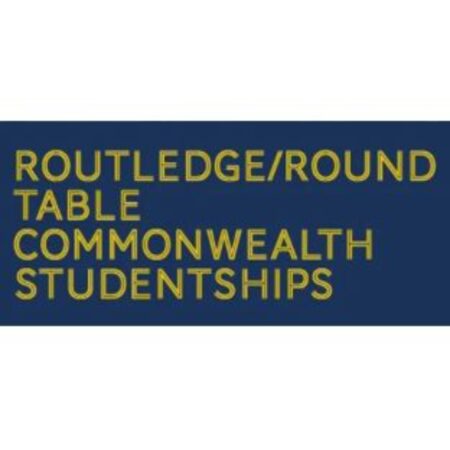 Routledge/Round Table Commonwealth 2023/24 PhD Studentships
The 2023/2024 Routledge/Round Table Commonwealth PhD Studentships are now accepting applications from suitably qualified candidates. These studentships are specifically designed for eligible students from Commonwealth countries who have a desire to pursue their PhD studies in either the United Kingdom or other Commonwealth nations.
The PhD studentships offered through the Routledge/Round Table Commonwealth program provide valuable support for research projects focusing on Commonwealth-related themes. These projects span a wide range of disciplines within the humanities and social sciences. The studentships aim to foster academic exploration and advance knowledge in areas related to the Commonwealth.
The Association of Commonwealth Universities (ACU) is an international network of universities and institutions from countries that are part of the Commonwealth. Founded in 1913, the ACU promotes collaboration and cooperation among its member institutions, fostering academic excellence, innovation, and social impact.
SEE ALSO: Latest Scholarships in UK
Scholarship Summary:
Scholarship Sponsor(s): The Round Table, Routledge and Association of Commonwealth Universities
Host Institution(s): Higher Institutions in Commonwealth countries
Scholarship Worth: Up to GBP 5,500
Number of Awards: Several
Scholarship Level: Postgraduate (PhD)
Nationality: Commonwealth countries
Requirements and Eligibility Criteria for the Routledge/Round Table Commonwealth PhD Studentships:
Applicants must be registered PhD students from UK universities, although not necessarily UK citizens.
Applicants who are registered PhD students from ACU member universities in Commonwealth countries other than the UK.
Must have obtained relevant bachelor and master's degree from a recognized institution of higher learning.
Applicants must demonstrate excellent academic and research abilities.
SEE ALSO: University of the West of England Millennium 2023 Scholarship in UK
Application Procedures for the Routledge/Round Table Commonwealth PhD Studentships (How to Apply):
To apply for the Routledge/Round Table Commonwealth PhD Studentships, interested applicants are required to submit their applications through the online application form before the specified deadline. If you already have a MyACU account, you can access the application form directly from the portal.
If you don't have a MyACU account yet, you need to register for an account first. Follow the provided link to register and then follow the instructions in the registration email to log in to the system. Once logged in, you will be able to access the application form.
As part of the application process, you will need to submit the following documents:
Curriculum vitae (CV)
A studentship plan, which should include:

A description of the work you intend to undertake during the studentship, using non-technical language.
An explanation of the potential impact of your studentship work, how it will advance knowledge in your field, and contribute to a deeper understanding of the Commonwealth.
Details of the anticipated outcomes and outputs of the studentship.

Two letters of support from referees, including:

One academic reference, preferably from your PhD/DPhil supervisor.
One personal reference letter.
Ensure that all required documents are included with your application to complete the submission process successfully.
Application Deadline: 28 July 2023 at 17:00 BST
For more information Visit the Official Website