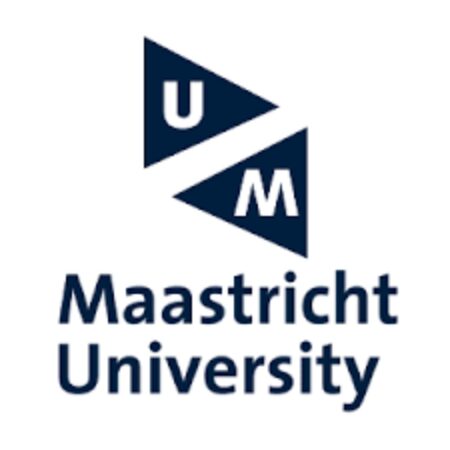 Maastricht University NL-High 2024 Potential Scholarship (Fully Funded)
Seize the opportunity for a fully funded master's study in the Netherlands through the Maastricht University (UM) NL-High Potential Scholarship Program 2024. This fully-funded initiative is available for candidates from outside the EU/EEA interested in pursuing a full-time master's program at Maastricht University, Netherlands.
The NL-High Potential Scholarship program at Maastricht University (UM) provides 24 full scholarships, amounting to €30,000 each academic year. This includes a tuition fee waiver and a monthly stipend. The scholarships are specifically designed for exceptionally talented students from regions outside the European Union (EU) who have gained admission to a master's program at UM.
Maastricht University, located in the vibrant city of Maastricht in the Netherlands, stands out as a premier institution of higher learning. Renowned for its innovative Problem-Based Learning approach, the university fosters an engaging and interactive educational experience. With a diverse community of students and faculty from around the globe, Maastricht University emphasizes internationalization and encourages a broad perspective. The university's commitment to research excellence and its focus on addressing global challenges contribute to its standing as a hub for intellectual growth and academic achievement.
SEE ALSO: Latest Scholarships in Netherlands
Scholarship Summary:
Scholarship Sponsor(s): Maastricht University (UM), Netherlands
Host Institution(s): Maastricht University (UM), Netherlands
Scholarship Worth: €30,000 per annum
Number of Awards: 24 Scholarships per year
Scholarship Level: Masters
Nationality: International Students
Requirement and Eligibility Criteria for the Maastricht NL-High Potential Scholarship:
Applicants hold nationality in a country outside the EU/EEA, Switzerland or Surinam and meet the requirements for obtaining an entry visa and residence permit for the Netherlands.
You do not hold a double nationality from an EU/EEA country.
You have applied for admission to a participating full-time master programme at Maastricht University for the 2024-2025 academic year.
You meet the specific admission requirements of the UM master programme to which you have applied.
You have never participated in a degree-seeking higher education programme in the Netherlands. Students who have completed exchange programmes in the Netherlands are welcome to apply.
You are not older than 35 years of age on 1 September 2024.
You have obtained excellent results during your prior education programmes, as demonstrated by your latest grade transcript or certified by academic excellence. If several applicants are equally qualified, UM will give preference to applicants whose academic transcript or certified letter of academic excellence demonstrate that they are among the top 5% of the 2024-2025 scholarship programme applicants.
Benefits for the Maastricht NL-High Potential Scholarship:
Living expenses € 12,350 (13 months) or € 23,750 (25 months)
Health & liability insurance
Visa application costs
Tuition fees
Pre-Academic Training costs
SEE ALSO: Cambridge 2024 International Scholarships and Vice-Chancellor's Awards
Application Procedures for the Maastricht NL-High Potential Scholarship (How to Apply):
To be eligible for the Maastricht University (UM) Holland-High Potential Scholarship, follow these steps:
Step 1: Enroll in one of the participating master programs at UM. Visit your prospective program's webpage for detailed registration instructions. After submitting your application via Studielink, you'll receive a UM student ID number, essential for completing and submitting the Scholarship Application Form (refer to Step 2).
Step 2: Complete the application form by logging in with your UM account. Utilize the provided link for the application form, as submissions are exclusively accepted through this channel.
Application Deadline: February 01, 2024
For more information Visit the Official Website