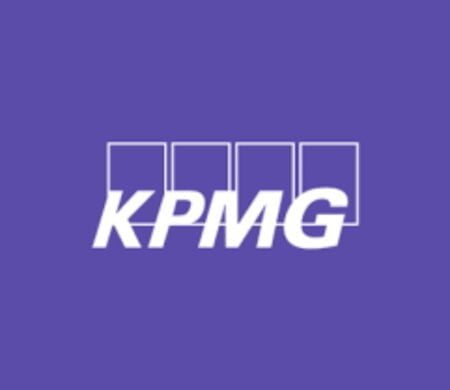 KPMG 2023 Graduate Trainee Recruitment Programme
KPMG is inviting applications from ambitious graduate students to apply for its Graduate Trainee Programme (Tax, Regulatory & People Services) for the year 2023. The Programme is intended to offer a valuable learning opportunity featuring practical on-the-job training that will equip you with the skills necessary to excel in your respective field.
The aim of the KPMG Internship program is to offer demanding prospects for skilled undergraduate and graduate students from both local and international institutions. The program is designed to provide hands-on experience and a practical understanding of the working environment at KPMG, a renowned service firm.
KPMG offers a range of services such as auditing, tax advice, and advisory services that enable businesses to manage risks and thrive in the fast-paced and demanding modern environment. The organization is committed to providing excellent service to all its stakeholders, including clients, investors, governments, and the public, who expect the best from them. KPMG achieves this by hiring exceptional individuals who receive high-quality assignments, training, and support, and who have access to international opportunities. KPMG is committed to helping everyone in its diverse community develop both personally and professionally.
SEE ALSO: Wallonia-Brussels International Excellence 2023 Grants Programme
Internship Summary:
Company/Organisation(s): KPMG, Nigeria
Program Type: Graduate Trainee Program
Program Location: Lagos, Nigeria
Program Duration: 12 – 24 Months
Available Slot: Several
Basic Qualifications: Graduates
Nationality: All Nationalities
Requirements and Eligibility Criteria for the KPMG 2023 Graduate Trainee Recruitment Programme:
Applicants must have a minimum of a Second Class Upper Division from a recognized university
Applicants must have a minimum of 5 O' Level credits at one sitting (including English and Mathematics)
Applicants must be below 28 years old as at the time of this application
Must have completed NYSC
Possess strong analytical skills
Bachelors degree in a relevant discipline
Display excellent communication skills; written and verbal
SEE ALSO: WACSI Next Generation 2023 Internship Program (Fully-funded)
Application Procedures for the KPMG 2023 Graduate Trainee Recruitment Programme (How to Apply):
If you want to join the KPMG Graduate Trainee Programme Recruitment Process, you need to fill out an online application form, which can be accessed through the link provided. This programme is available all year round, and candidates can apply at any time.
The application procedure is intended to be simple and accessible to everyone, with the aim of attracting the best candidates. KPMG hires on a rolling basis, and some positions may fill up more quickly than others, so we suggest applying as soon as you can.
Application Deadline: June – August 2023
For more information Visit the Official Website