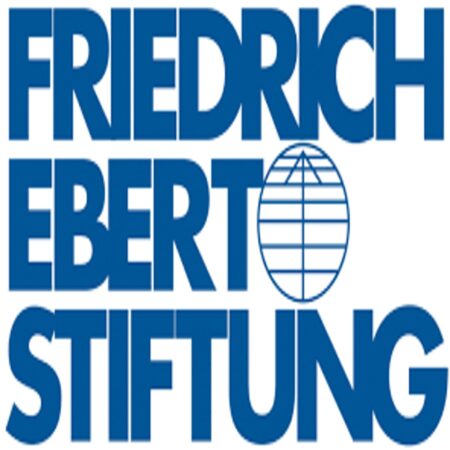 Friedrich Ebert Stiftung 2023 Scholarship Programme
The Friedrich Ebert Stiftung (FES) Scholarship Programme is inviting applications from eligible young talents worldwide who wish to pursue their studies in Germany during the academic session of 2023/24. This program aims to provide support to international students with the necessary qualifications and interest in studying in Germany.
Approximately 2,700 undergraduate and postgraduate students will be awarded grants by FES for the 2023/24 academic session. Additionally, FES extends its support to foreign applicants who are currently enrolled in undergraduate or postgraduate programs in Germany during the application period.
The Friedrich Ebert Foundation (FES) is a renowned German political foundation named after Friedrich Ebert, the country's first democratically elected president. Established in 1925, FES operates globally with the primary goal of promoting social democracy, political education, and civic engagement. The foundation supports young talents through scholarships, fosters research on social and economic issues, and facilitates dialogue on various political and societal topics. With a commitment to democracy, social justice, and international cooperation, FES continues to play a vital role in shaping a better and more equitable world.
SEE ALSO: Latest Scholarships in Germany
Scholarship Summary:
Scholarship Sponsor(s): Friedrich Ebert Foundation
Host Institution(s): Universities in Germany
Scholarship Worth: Not Stated
Number of Awards: Several
Study Level: Undergraduate and Postgraduate
Nationality: International students
Requirement and Eligibility Criteria for the Friedrich-Ebert-Stiftung Scholarship Programme:
Applicants must be foreign students already studying, or doing their postgraduate studies at the time of application in Germany.
Applicants must have obtained relevant academic qualifications that will be used to offer them admission into their prospective courses.
Applicants must together with good academic achievement also possess good social and personal attitude that will play an important role in the selection process.
Expectations
FES expects scholarship holders:
to participate in extra-curricular seminars and activities of FES campus groups on a regular basis
to achieve above-average results in their degree courses
to continue and intensify their socio-political commitment.
At the end of each term, a semester report has to be submitted to FES which describes the scholarship holder's current academic performance and his/her social engagement.
Benefits for the Friedrich-Ebert-Stiftung Scholarship Programme:
934 € per month (basic scholarship programme) / 1.200 € per month (graduate scholarship programme)
276 € of family allowance, if applicable
refund of health care costs
any income exceeding 400 € per month will be credited against the scholarship.
SEE ALSO: University Winter 2023 Courses for Foreign Students to Study in Germany
Application Procedures for the Friedrich-Ebert-Stiftung Scholarship Programme (How to Apply):
Applicants interested in the Friedrich Ebert Stiftung (FES) Scholarship Programme are required to submit their applications online during the specified application period. It is essential for applicants to be aware that successful candidates will be invited to participate in two individual interviews as part of the selection process.
Application Deadline: Not specified
For more information Visit the Official Website