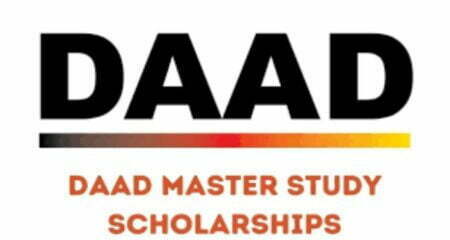 DAAD Master Study Scholarships 2023 for All Academic Disciplines
The DAAD Study Scholarships 2023/2024 for Master Studies are currently open for application to foreign students of certain nationalities. The program provides the chance to pursue a postgraduate course of study in any academic discipline in Germany.
The scholarships are granted for the regular study duration of the selected program, up to a maximum of two years. For two-year courses, to be eligible for additional funding in the second year, students must show satisfactory academic progress in the first year and demonstrate that they can complete the program within the standard period of study.
The DAAD scholarship for
Masters
study offers funding options for two-year master's degree programs and a limited number of scholarships for doctoral degree programs.
Scholarship Summary:
Scholarship Sponsor(s): DAAD
Scholarship Type: Fully Funded Scholarships.
Host Institution(s): Various.
Scholarship Worth: See Scholarship Benefits (below).
Number of Awards: Not stated
Scholarship Level: Postgraduate (Masters)
Nationality: Selected Nationalities (see official site).
Requirements and Eligibility Criteria for the DAAD Master Study Scholarships
Excellently-qualified graduates who have completed a first degree (Bachelor, Diploma or comparable academic degree) at the latest by the time they commence their scholarship-supported study programme.
For applicants from artistic disciplines and the field of architecture, the DAAD offers subject-specific scholarship programmes.
Scholarship Value/Benefits for the DAAD Master Study Scholarships 2023 for All Academic Disciplines:
Scholarship payments of 861 euros a month
Payments towards health, accident and personal liability insurance cover
One-off study allowance
Under certain circumstances, scholarship holders may receive the following additional benefits:
Monthly rent subsidy
Monthly allowance for accompanying members of family
Allowance for a German language course
SEE ALSO: University of Dundee 2023 Global Citizenship Scholarship
Application Procedures for the DAAD Master Study Scholarships 2023 for All Academic Disciplines (How to Apply):
Prospective applicants who wish to be considered for the DAAD Master Study Scholarships 2023 can submit their application online. During the application process, you will need to indicate your country of origin and status, which will help determine the application requirements and allow you to successfully submit your application.
Application Deadline: Apply until 1st October (Annually).
For more information Visit the Official Website