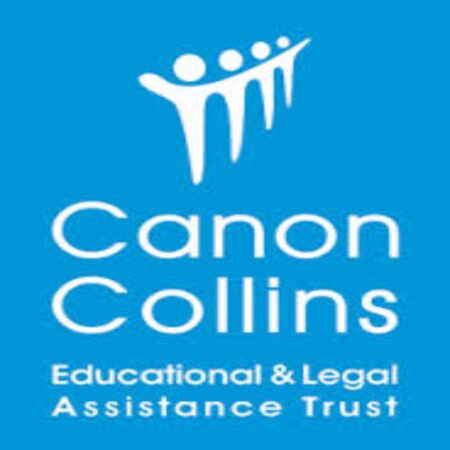 Canon Collins Trust Malawi 2023 Scholarships for Masters in Education
Qualified students from Malawi are invited to apply for the Canon Collins Trust Malawi Scholarships 2023. These scholarships are designed to support teachers and educational leaders in Malawi who wish to further their educational careers in the field of education. If you are a motivated and eligible student, this is an excellent opportunity to pursue your studies in education with the support of the Canon Collins Trust.
The Canon Collins Trust Foundation operates the scholarship program with the aim of providing support to Malawian teachers and educational leaders. The scholarships are designed to enable recipients to acquire valuable skills and training in the field of education. By offering this opportunity, the program aims to assist scholars in advancing their career paths within the education sector.
The Canon Collins Trust Malawi is a remarkable organization dedicated to promoting social justice, education, and human rights in Malawi. Named after Canon John Collins, an influential anti-apartheid activist, the trust aims to empower individuals and communities to create positive change. Through their scholarship programs, they provide financial support to talented students from disadvantaged backgrounds, enabling them to pursue higher education and unlock their full potential. Additionally, the Canon Collins Trust Malawi supports grassroots initiatives that tackle pressing social issues, including poverty, gender inequality, and access to justice. With their unwavering commitment to fostering a more equitable society, the trust plays a pivotal role in shaping the future of Malawi, empowering individuals to overcome obstacles and build a brighter future for themselves and their communities.
SEE ALSO: Latest Scholarships in South Africa
Scholarship Summary:
Scholarship Sponsor(s): Canon Collins Trust
Scholarship Type: Full Funding
Host Institution(s): University of Malawi
Scholarship Worth: US$3,500
Number of Awards: Several
Scholarship Level: Masters
Nationality: Malawians
Requirements and Eligibility Criteria for the Canon Collins Trust Malawi Scholarships:
Applicants must by studying or applying to study any MA Education course at Chancellor College.
Must be a national of and resident in Malawi.
Applicants must be in possession of a good undergraduate degree from a recognized institution of higher learning.
Must demonstrate excellent academic and research abilities.
SEE ALSO: Sappi 2023 Bursaries and Scholarships for African Students
Application Procedures for the Canon Collins Trust Malawi Scholarships (How to Apply):
To apply for the Canon Collins Scholarships 2023, interested applicants must submit their applications through the online portal before the specified deadline. It is important to note that late and incomplete applications will not be considered.
Applicants are required to provide a comprehensive application that includes a motivation statement and the following supporting documentation:
Identification document: This can be a passport, driving license, or birth certificate.
Academic transcripts: Official transcripts of academic records.
Degree certificates: If available, copies of degree certificates.
Academic reference: A reference letter from an academic source.
Proof of employment: If currently employed, copies of the most recent payslips should be provided.
By submitting a complete application with the required documentation, applicants can ensure that their application is considered for the Canon Collins Scholarships 2023.
Application Deadline: 10th July 2023 at 5:00 pm GMT
For more information Visit the Official Website