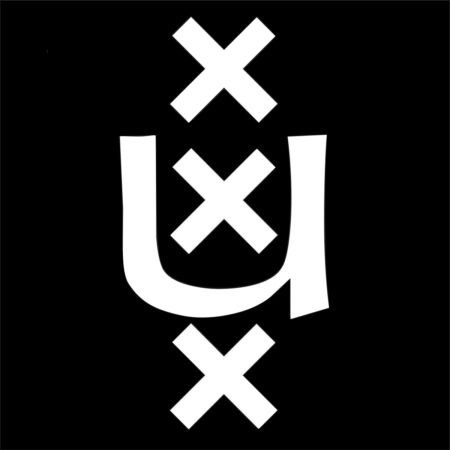 Amsterdam 2024 Merit Scholarship (AMS) Application Update
The University of Amsterdam is welcoming applications from international students beyond the EU/EEA nations for the Amsterdam Merit Scholarship (AMS). This scholarship encompasses the tuition expenses and contributes to living costs for one academic year, with the option of renewal for a second year for two-year Master's programs.
Scholarships are granted on the basis of academic merit. Therefore, recipients of the AMS are anticipated to successfully complete their initial year of studies with commendable results (a minimum of 40 ECTS) to qualify for the scholarship's extension into the second year.
The University of Amsterdam, nestled in the vibrant heart of the Netherlands, stands as a beacon of academic excellence and cultural richness. Renowned for its innovative approach to education and cutting-edge research, the university offers a diverse array of programs that inspire intellectual growth and critical thinking. With a history dating back to 1632, it blends tradition with a forward-looking spirit. The multicultural atmosphere fosters a dynamic learning environment, attracting students from around the globe. The University of Amsterdam is not just an educational institution; it's a hub where curiosity thrives, ideas flourish, and a global community converges in pursuit of knowledge.
SEE ALSO: Latest Scholarships in UK
Scholarship Summary:
Scholarship Sponsor(s): University of Amsterdam (UvA)
Scholarship Type: € 26,250
Host Institution(s): University of Amsterdam, Netherland
Scholarship Worth: Not Stated
Number of Awards: Not Stated
Scholarship Level: Undergraduate and Postgraduate
Nationality: International students (non-EU/EEA)
Requirements and Eligibility criteria for the Amsterdam Merit Scholarship (AMS):
not have the nationality of one of the countries of the EU/EEA or Suisse
not be eligible for support under the Dutch system of study grants and loans (for more information please refer to duo.nl).
not be eligible to pay the reduced tuition fee rate for EEA students at the UvA
not receive a full coverage scholarship for the same period of study as the AMS
have submitted a complete application to one of the MSc programmes (see the website of your MSc programme for the application and admission procedure)
have been (or will be) admitted for the first time to one of the MSc programmes at the UvA
be able to comply with the conditions to obtain a Dutch visa (if applicable)
have completed their previous academic programme no longer than 3 years ago
SEE ALSO: KAC Global Tobacco Harm Reduction 2024 Scholarship Program
Application Procedures for the Amsterdam Merit Scholarship (AMS) (How to apply):
If you're a keen and eligible international student looking to apply for the Amsterdam Merit Scholarship (AMS), here's the procedure to follow:
Incorporate it into Your Master's Program Application:

When filling out your Master's program application, there's a section inquiring about your interest in a UvA scholarship. Make sure to tick the box if you want to be considered and meet all the specified requirements.

Express Your Motivation in Your Letter:

Include a dedicated paragraph in your motivation letter. Articulate why you aspire to be nominated for the Amsterdam Merit Scholarship and elucidate how it would impact your future academic journey.

Application Evaluation:

Subsequent to applications, the coordinators of the MSc Programmes assess which students meet the criteria for scholarship consideration.

Timely Notification:

All applicants will be promptly notified of their eligibility for the scholarship. Stay tuned for updates after applying!
Application Deadline: 15 January
For more information Visit the Official Website