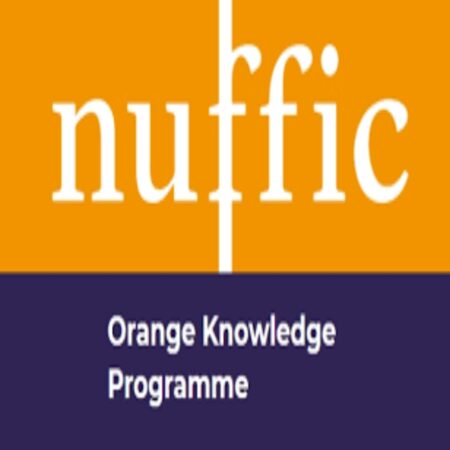 Orange Knowledge Programme (OKP) Scholarships 2023 [Fully Funded]
Nuffic (Study in Holland) Orange Knowledge Programme (OKP) Scholarships 2023/2024 are currently accepting applications. Individuals from developing nations who meet the criteria are invited to apply for the opportunity to study in the Netherlands.
The primary objective of the Orange Knowledge Programme is to foster sustainable and inclusive development within societies. The program offers scholarships to mid-career professionals residing in particular countries.
The Dutch Ministry of Foreign Affairs provides funding for the Orange Knowledge Programme (OKP), which offers scholarships for a range of educational opportunities, including: Short courses, with a duration ranging from 2 weeks to 12 months, Master's programs, spanning from 12 to 24 months.
SEE ALSO: Wien 2023 International Scholarship Program (WISP) to Study in USA
Scholarship Summary:
Scholarship Sponsor(s): Holland Government
Scholarship Type: Fully Funded Scholarships
Host Institution(s): Higher Institutions in Holland
Scholarship Worth: See Benefits (below)
Number of Awards: Not Stated
Scholarship Level: Mid-career professionals
Nationality: International Students
Requirements and Eligibility Criteria for the Orange Knowledge Programme (OKP) Scholarships:
A limited number of scholarships is awarded to female and male professionals who are:
motivated;
living and working in an OKP country;
proficient in English or French;
working in one of the priority areas for their country;
can motivate using and transferring their knowledge and experience in their employing organisation after their studies;
agreeing to the OKP obligations and conditions (133.9 kB).
Eligible Countries:
You may be eligible for an OKP scholarship if you are a national of and working in:
Bangladesh, Benin, Burkina Faso, Burundi, Colombia, Congo (DRC), Egypt, Ethiopia, Ghana, Guatemala, Guinea, Indonesia, Iraq, Jordan, Kenya, Lebanon, Liberia, Mali, Mozambique, Myanmar, Niger, Nigeria, Palestinian Territories, Rwanda, Senegal, Sierra Leone, Somalia, South Africa, South Sudan, Sudan, Suriname, Tanzania, Tunisia, Uganda, Vietnam, Yemen and Zambia.
SEE ALSO: WISE Scholarship Program 2023 at Hokkaido University Japan
Application Procedures for the Orange Knowledge Programme (OKP) Scholarships (How to apply):
To apply for the Orange Knowledge Programme (OKP) Scholarships for the 2022/2023 term, please adhere to the following steps and submit your application through the Dutch educational institution of your preference:
Confirm if your application aligns with the OKP focus areas designated for your country.
Verify if you meet the eligibility criteria specified by OKP.
Browse through the OKP course list to select a suitable program of study. Utilize the filter 'Orange Knowledge Programme (OKP)' to narrow down your search.
Consult your employer to ascertain their willingness to nominate you for an OKP scholarship.
Reach out to the Dutch educational institution you have chosen to receive detailed information about the application process, academic prerequisites, and the online application link.
Prepare the necessary documents for your application, including an employer statement, a motivation letter, a valid passport, and a government statement if it is required.
During the application period, submit your application online using the provided link from the Dutch educational institution. Keep track of the application deadline set by your chosen institution.
Application Deadline: Varies per round and institutions
For more information Visit the Official Website