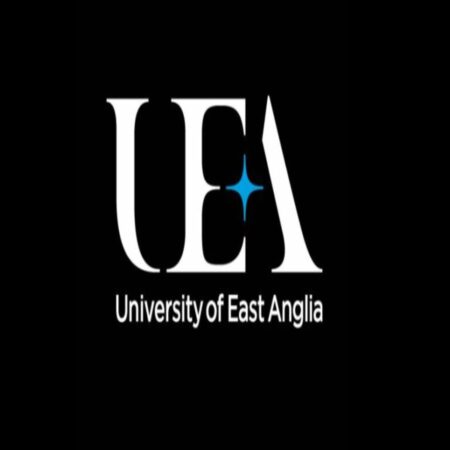 Allan and Nesta Ferguson 2024 Scholarships
The University of East Anglia is inviting applications from qualified candidates for the Allan and Nesta Ferguson Scholarships for the academic session 2024
The scholarship offers a one-year fully funded scholarships for applicants from developing countries wishing to pursue full-time taught master's study in the UK.
The Allan & Nesta Ferguson Scholarships, funded collaboratively by the Allan & Nesta Ferguson Charitable Trust and the University of East Anglia, aim to foster educational progress, global camaraderie, and the promotion of world peace and development.
SEE ALSO: Latest Scholarships in UK
Scholarship Summary:
Scholarship Sponsor(s): Allan & Nesta Ferguson Charitable Trust and University of East Anglia.
Host Institution(s): University of East Anglia, United Kingdom
Scholarship Worth: See Scholarship Benefits
Number of Awards: Several
Scholarship Level: Postgraduate
Nationality: Developing countries
Requirement and Eligibility Criteria for the Allan and Nesta Ferguson Scholarships:
Must be citizens of, and permanent resident in, one of the developing countries according to the United Nations Human Development Index Report 2020.
Must not have undertaken studies lasting one year or more in a developed country.
Be unable themselves, or through their families, to pay to study in the UK
Agree that they will return to their home country as soon as they have completed their studies.
Be available to take up the award in September 2024.
Must have obtained good bachelor's degree in relevant discipline from a recognized university.
Eligible Countries:
Afghanistan, Angola, Benin, Burkina Faso, Burundi, Cambodia, Cameroon, Central African Republic, Chad, Comoros, Congo, Congo (DRC), Côte d'Ivoir, Djibouti, Equatorial, Guinea, Eritrea, Eswatini, Ethiopia, Gambia, Ghana, Guinea, Guinea-Bissau, Haiti, Kenya, Lesotho, Liberia, Madagascar, Malawi, Mali, Mauritania, Mozambique, Myanmar, Nepal, Niger, Nigeria, Pakistan, Papua, New Guinea, Rwanda, Senegal, Sierra Leone, Solomon Islands, South Sudan, Sudan, Syria, Tanzania, Timor-Leste, Togo, Uganda, Vanuatu, Yemen, Zambia, Zimbabwe
Benefits for the Allan and Nesta Ferguson Scholarships:
Tuition fees
Maintenance stipend
Return economy travel
Visa expenses
Other allowances
SEE ALSO: Merit-based Scholarships 2024 at University of Huddersfield
Application Procedures for the Allan and Nesta Ferguson Scholarships (How to Apply):
To be eligible for the Allan and Nesta Ferguson Scholarships in 2024, candidates must initially apply for a pertinent taught program and obtain a Student Application Number. Applications lacking a valid Student Application Number will not be considered. After obtaining your Student Application ID, proceed to complete the online application form.
Application Deadline: 19 April 2024
For more information Visit the Official Website