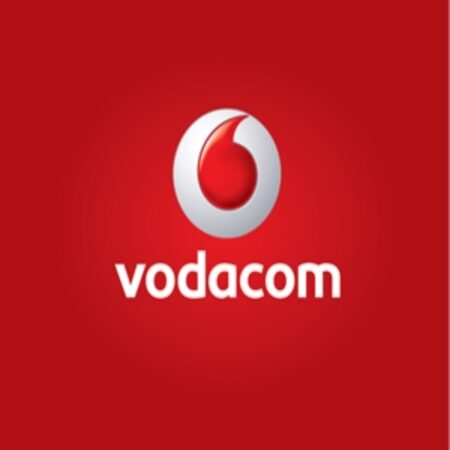 Vodacom 2023 Discover Graduate Programme for Africans
The 2023/24 Vodacom Discover Graduate Programme is welcoming applications from appropriately skilled Africans. The program's goal is to provide training to recent graduates, preparing them for potential permanent job placements within Vodacom.
The program provides graduates with a comprehensive business experience, which encompasses mentorship, coaching, on-the-job training, and the added advantage of receiving a full salary along with the perks of a regular full-time employee.
This program presents a lasting employment opportunity, supported by a two-year skill development curriculum tailored to cultivate upcoming leaders. Once the two-year training is concluded, participants will seamlessly move into a designated role within Vodacom. After successfully finishing the graduate program, individuals will have chances to pursue additional challenging assignments, both domestically and internationally, pushing beyond their familiar realms to enhance their expertise and leadership prowess.
SEE ALSO: Latest Internships
Internship Summary:
Company/Organisation(s): Vodacom
Program Type: Graduate Programme
Program Location: South Africa
Program Duration: 24 Months
Available Slot: Several
Basic Qualifications: Young Graduates
Nationality: Africans
Requirement and Eligibility Criteria for the Vodacom Discover Graduate Programme:
Must have less than 2 years working experience post studies.
Must be 26 years old or younger.
South African Citizen by Birth/Naturalisation, or permanent resident. However, citizens of DRC, Kenya, Lesotho, Mozambique, Ethiopia, Egypt and Tanzania are encouraged to apply for consideration in those markets.
Must have obtained a minimum of 65% aggregate for completed or most recent academic results.
Must have a minimum of a B-degree (B-Com, BSc & B-Tech) qualification (NQF 7).
A 3 year National Diploma (NQF 6) will be considered in the following areas only:
Electrical / Electronic Engineering
Computer Software Engineering and
Information Systems/Information Technology
SEE ALSO: UNFPA 2023 Internship Programme
Application Procedures for the Vodacom Discover Graduate Programme (How to Apply):
Prospective candidates for the Vodacom Discover Graduate Programme should finalize an online application by the stipulated application deadline. Upon completing the registration and application process, a confirmation email will be dispatched to the applicants.
Application Deadline: 31 August 2023
For more information Visit the Official Website