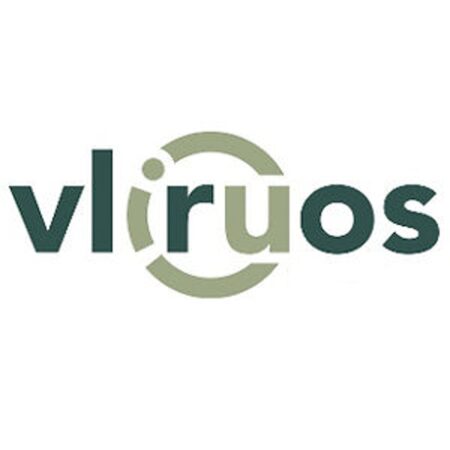 VLIR-UOS ICP 2023 Scholarships to Study in Belgium (Full Funding)
VLIR-UOS ICP Scholarships in Belgium are open to international students from various countries worldwide. Applications are now being accepted for the 2023/2024 academic session.
ICPs refer to International Master Programs that center on subjects aligned with the principles of Agenda 2030 and Sustainable Development Goals (SDGs). VLIR-UOS, in support of these initiatives, offers 15 selected ICPs and grants an annual intake of 10 new first-year scholarships for each of these programs.
VLIR-UOS is an organization that focuses on promoting international cooperation through higher education. It stands for "Vlaamse Interuniversitaire Raad – Universitaire Ontwikkelingssamenwerking" in Dutch, and translates to "Flemish Interuniversity Council – University Development Cooperation" in English. Based in Belgium, VLIR-UOS offers various scholarships and supports International Master Programs (ICPs) aligned with Agenda 2030 and Sustainable Development Goals (SDGs). Their mission is to empower students from different countries by providing them with educational opportunities and fostering global partnerships for a more sustainable future.
SEE ALSO: University of Toronto 2023 Lester B. Pearson International Scholarships
Scholarship Summary:
Scholarship Sponsor(s): VLIR-UOS
Scholarship Type: Full Scholarships
Scholarships to be taken at: VLIR-UOS, Belgium.
Scholarship Worth: See Scholarship benefits (below)
Number of Awards: Several
Scholarship level: Masters
Nationality: International students
Requirement and Eligibility Criteria for the VLIR-UOS ICP Scholarships:
Applicants should be international students from any of the following countries: Benin, Burkina Faso, Burundi, Cameroon, the Democratic Republic of the Congo, Ethiopia, Guinea, Kenya, Madagascar, Mali, Morocco, Mozambique, Niger, Rwanda, Senegal, South Africa, Tanzania, Uganda, Zimbabwe, Cambodia, Indonesia, Palestinian Territories, Philippines, Vietnam, Bolivia, Cuba, Ecuador, Guatemala, Haiti, Nicaragua, Peru, Suriname.
Scholarships to be awarded for Masters degree in development-related studies.
A candidate should be a national and resident of one of the eligible countries at the time of the application
The maximum age for a master programme candidate is 35 for an initial master and 40 for an advanced master.
Priority is given to candidates who are employed in academic institutions, research institutes, governments, the social economy or NGOs, or who aim at a career in one of these sectors.
English Language Requirement: international applicants away from the home country will often need to meet specific English language requirements to be able to study at the university
Benefits for the VLIR-UOS ICP Scholarships:
VLIR-UOS scholarships cover tuition fees
Travel expenses
Insurance and living expenses (board and lodging)
SEE ALSO: WAEL Oil and Gas 2023 Recruitment for Graduates and Experienced Professionals
Application Procedures for the VLIR-UOS ICP Scholarships (How to Apply):
To be eligible for this educational award, applicants should first review the list of selected master's programs and, if interested, proceed with the application process. To apply, visit the university's website and complete the admission application for the chosen program. If you wish to apply for a scholarship, make sure to indicate your intention during the application. Please note that applying for more than one Master's program in a given year is not allowed.
As part of the application process, you will need to submit the following documents: a resume, a copy of your passport, and your bachelor's degree certificate. These documents must be included with your application submission.
Application Deadline: Open
For more information Visit the Official Website