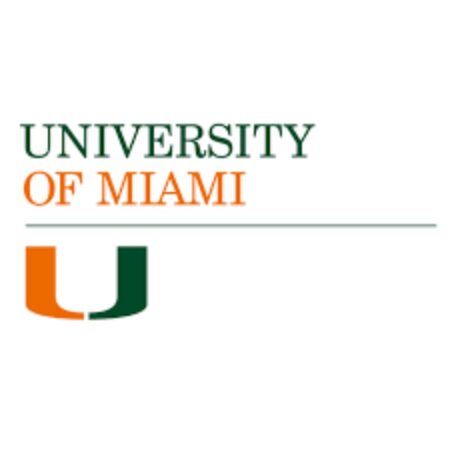 University of Miami Stamps 2023 Scholarship for Study in USA
The University of Miami is presently welcoming applications from individuals who are interested and meet the necessary qualifications for the University of Miami Stamps Scholarship. This scholarship opportunity is open to undergraduate students enrolled at the University.
The Stamps Scholarship stands as the University of Miami's most prestigious merit-based award, bestowed upon high school seniors who demonstrate outstanding academic excellence.
The University of Miami, located in vibrant Coral Gables, Florida, is a renowned institution known for its commitment to academic excellence, cutting-edge research, and cultural diversity. With a stunning campus, a wide range of academic programs, and a strong emphasis on student engagement, the University of Miami provides a dynamic learning environment. Students here have the opportunity to collaborate with world-class faculty, engage in innovative research, and enjoy the rich cultural experiences that Miami has to offer. It's a place where academic achievement and a vibrant community come together to shape the leaders of tomorrow.
SEE ALSO: Latest Scholarships in USA
Scholarship Summary:
Scholarship Sponsor(s): University of Miami, USA
Host Institution(s): University of Miami, USA
Scholarship Worth: Fully-funded
Number of Awards: Several
Scholarship Level: Undergraduates
Nationality: International Students
Requirement and Eligibility Criteria for the University of Miami Stamps Scholarship:
Applicants must be international Students
Applicants must enrol in full-time degree program
Applicants must have a high school certificate
A minimum of a 3.0 GPA for the academic year must be maintained
Applicants must have a proof of English Language proficiency
Applicants must complete a full-time undergraduate program of study with no fewer than 12 credit hours during each of the fall and spring semesters for a minimum of 24 credit hours per academic year.
Benefits for the University of Miami Stamps Scholarship:
Tuition and fees,
On-campus housing,
A meal plan,
University health insurance,
Textbooks,
A laptop allowance and
Access to a $12,000 enrichment fund, which may be used toward study abroad, undergraduate research, unpaid internships, and other educational pursuits. (Enrichment fund expenses are subject to prior approval by the Office of the Provost.)
SEE ALSO: United Nations Foundation Internships 2024 (Paid Internships)
Application Procedures for the University of Miami Stamps Scholarship (How to Apply):
To become eligible for this scholarship, candidates must first complete and submit the Common Application. Following the application submission, applicants will be required to remit a non-refundable application fee of $70. It is crucial to maintain consistency by using the same email address throughout the entire application process, including registering for standardized tests.
Application Deadline: November 01 (Yearly)
For more information Visit the Official Website