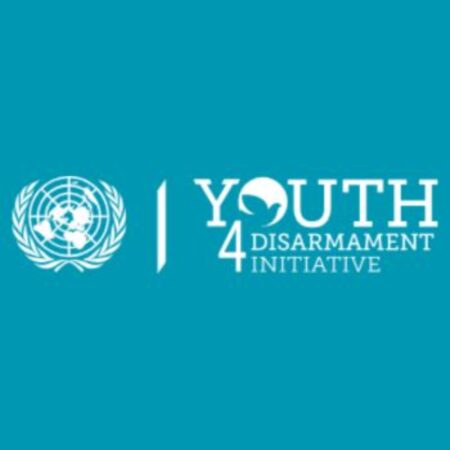 United Nations 2023 Youth Champions for Disarmament Training Programme [Fully Funded]
The UN Office for Disarmament Affairs (UNODA), generously funded by the German government, is inviting young individuals to submit applications for the second installment of the United Nations Youth Champions for Disarmament Training Program.
This innovative training program is designed to empower participants to actively contribute to disarmament efforts within their communities. It will gather a diverse group of young advocates from various geographical locations, fostering the exchange of unique regional perspectives among them.
By adopting a regional approach, the training program aims to unite a diverse set of young disarmament advocates from various parts of the globe—spanning Africa and Europe, Asia and the Pacific, as well as the Americas and the Caribbean regions. This approach facilitates the sharing of distinct regional perspectives and integrates these voices into the broader global disarmament conversation. Furthermore, the program incorporates three job opportunities within UNODA for emerging professionals, contributing to its implementation on regional levels. Details about these positions will be announced in the future.
SEE ALSO: Latest Internships
Internship Summary:
Company/Organisation(s): UNODA
Program Type: Training Programme
Program Location: USA
Available Slot: 15
Basic Qualifications: Not specified
Nationality: All Nationalities
Requirement and Eligibility Criteria for the United Nations Disarmament Training:
Applicants must be between the ages of 18 and 24 years.
Be interested in taking part in an innovative learning programme to improve their ability to advocate for peace, disarmament, non-proliferation, and arms control in their community.
If successful, be available to participate in a face-to-face regional workshop, as well as travel to the United Nations Headquarters in New York.
SEE ALSO: MONGABAY 2024 Internship Program for Students and Graduates
Application Procedures for the United Nations Disarmament Training (How to Apply):
Prospective candidates for the United Nations Youth Champions for Disarmament Training should fill out an online application, ensuring that all necessary information and documents are submitted before the specified deadline.
Application Deadline: 27 November 2023
For more information Visit the Official Website