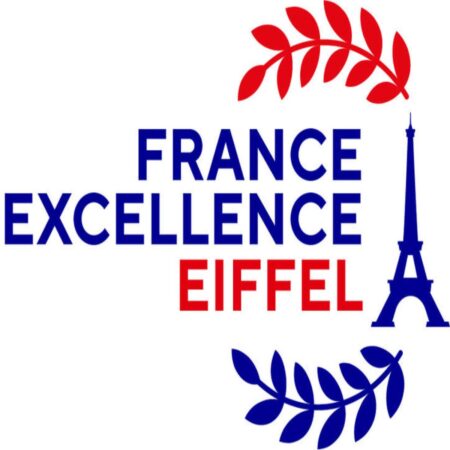 Eiffel 2024 Scholarships for Foreign Students to Study in France (Application Guide)
The French Ministry for Europe and Foreign Affairs introduced the Eiffel Excellence Scholarship Program with the aim of assisting French higher education institutions in drawing exceptional international students to participate in their master's and PhD programs.
Created by the Ministry of Foreign Affairs, the Eiffel Excellence Scholarship Program for 2024 offers yearly education for upcoming foreign leaders in both public and private domains. This initiative covers Master's and Doctoral degree pursuits and is exclusively open for application through French higher education establishments.
The Eiffel Scholarships 2024 also furnish chances for students to engage in internships, enabling them to gain practical expertise and apply the skills and knowledge acquired during their academic education in pursuit of a degree or certification. Interns will be entrusted with one or more tasks aligned with their study program, as outlined by their academic curriculum and sanctioned by the hosting organization. Students who aspire to undertake an internship need to initiate the process of obtaining an internship agreement from their academic institution.
Requirement and Eligibility Criteria for the Eiffel Scholarships 2024:
Must have obtained relevant certificates from institutions of higher learning.
Demonstrate excellent academic and research abilities.
Be up to 25 years old from developing countries at master's level, and
Be up to 30 years old from developing and industrialized countries at PhD level.
Areas of Study
The two main fields for the Eiffel scholarships cover the following seven areas of study for the Master's and Doctorate elements:
For Science and Technology
Biology and Health
Ecological Transition
Mathematics and Digital
Engineering Sciences
For Humanities and Social Sciences
History, French language and civilization
Law and political science
Economics and management
Benefits for the Eiffel Scholarships 2024:
Tuition fees are not covered by the Eiffel Program. Educational institutions are expected to provide students the best financial support.
Students admitted to public educational institutions are, as French government scholarship holders, exempted from enrolment fees.
Master's level : The Eiffel scholarship consist of a monthly allowance of €1,181 (a maintenance allowance of €1,031 and a monthly stipend of €150). In addition, the program covers various benefits including a round-trip international ticket, Health insurance and cultural activities.
PhD level : The Eiffel scholarship includes a monthly allowance of €1,400. In addition, the program covers various benefits including a round-trip international ticket, Health insurance and cultural activities.
Students may also benefit from a housing allowance.
SEE ALSO: Knight-Hennessy 2024 Scholars Awards at Stanford University, USA
Application Procedures for the Eiffel Scholarships 2024 (How to Apply):
Prospective candidates should follow specific steps when applying for the Eiffel Scholarships through a French higher education institution.
Step 1: Initial Contact and Application Planning
Begin by reaching out to either the Campus France office in your home country or the Cooperation and Culture Office of the French Embassy. These entities can provide guidance regarding your study aspirations.
Get in touch with the French educational institution or research organization by visiting its official website or contacting its international relations office via email or phone. This is where you will learn about the application process for admission, including the application deadline.
Express your interest in being considered for an Eiffel scholarship during your communication. It's your responsibility to select the school or university that aligns best with your study or research intentions. All higher education institutions in France have the authority to nominate candidates for Eiffel scholarships.
Step 2: Institutional Application and Submission
Once the educational institution acknowledges and endorses your desire for an Eiffel scholarship, they will proceed to submit your application online using the dedicated website provided by Campus France.
It's crucial to note that applications must originate from the French higher education institution. Applications submitted directly by students or institutions outside France will not be considered.
The call for applications and all necessary information can be accessed on the Campus France website.
Keep in mind that solely applications initiated by French higher education institutions are eligible for consideration.
If you're a student interested in the Eiffel program, click the provided link.
Institutions that have previously participated in the Eiffel program should have received an email containing application file downloads. If not, they are advised to contact the program anchor.
Institutions participating in the Eiffel Program for the first time should get in touch with the program anchor to acquire the application files through appropriate channels.
Application Timeline
Opening of the call for applications: October, 2023
Deadline for the reception of applications by Campus France: January, 2024
Publication of results: April, 2024
For more information Visit the Official Website