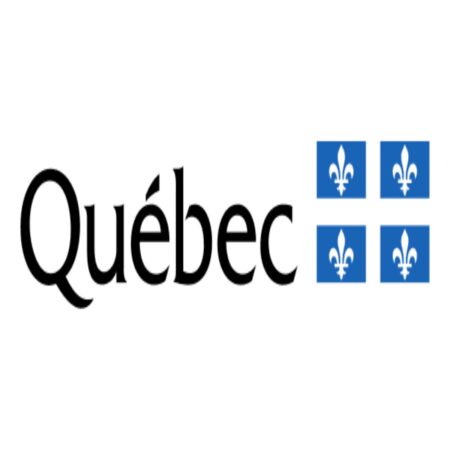 Québec 2024 Merit Scholarship for Foreign Students (PBEEE)
We are currently seeking applications from qualified and exceptional individuals for the Québec Government Merit Scholarship for Foreign Students. This scholarship aims to facilitate the global expansion of research endeavors within Québec's higher education institutions.
The Fonds de recherche du Québec – Nature et technologies (FRQNT) is tasked with overseeing the program. This responsibility has been delegated to them by the Ministère de l'Éducation et de l'Enseignement supérieur du Québec (MEES), which is the entity responsible for funding the program.
The Québec Government, based in the Canadian province of Québec, is responsible for governing and administering various aspects of the province's affairs. It operates within the framework of Canada's federal system, maintaining its own distinct legal and cultural identity. The Québec Government plays a crucial role in areas such as education, healthcare, transportation, and cultural promotion, and it actively supports initiatives that contribute to the enrichment and development of Québec's society and economy. With a unique blend of French and North American influences, the Québec Government reflects the province's rich heritage and commitment to preserving its linguistic and cultural heritage.
SEE ALSO: Latest Scholarships in Canada
Scholarship Summary:
Scholarship Sponsor(s): Québec Government, Canada
Host Institution(s): Québec University, Canada
Scholarship Worth: Funded
Number of Awards: Several
Scholarship Level: Masters, Doctoral & Postdoctoral
Nationality: International Students
Requirement and Eligibility Criteria for the Québec Merit Scholarship for Foreign Students:
This competition is open to all candidates who are not Canadian citizens or permanent residents of Canada and who have not applied for permanent residence under Canadian immigration laws.
These scholarships are intended for foreign students or researchers from all research sectors (health, humanities and social sciences, arts and letters, natural sciences, and engineering)
Candidates are eligible for doctoral merit program scholarships from MEES in the first nine semesters of their doctoral studies.
Postdoctoral scholarships are intended for researchers who have obtained their PhD no more than two years before the competition deadline or who submitted their doctoral dissertation by January 15, 2024.
SEE ALSO: World Bank 2024 Legal Internship Program for International Law Students
Application Procedures for the Québec Merit Scholarship for Foreign Students (How to Apply):
Once a candidate has been preselected, they are required to create an account in the FRQnet system. Subsequently, the FRQNT will get in touch with all preselected candidates to complete an electronic form. This form will include the attachment of necessary documents and must be submitted electronically by the competition's deadline, as specified by the Fonds.
Candidates have the option to fill out the form in either French or English. However, if applying in English, they must provide a French title for their project.
It's essential to consult the Presentation Standards for Attached Files in the FRQnet electronic Portfolio when preparing the files for attachment. It's important to note that files cannot be updated after the application deadline.
To ensure eligibility, all required documents must be included in the application. Any documents that are illegible, have poor resolution, or do not allow for the verification of the application's eligibility will be rejected. If documents are submitted in a language other than French or English, they must be accompanied by a basic translation.
Application Deadline: November 1, 2023
For more information Visit the Official Website