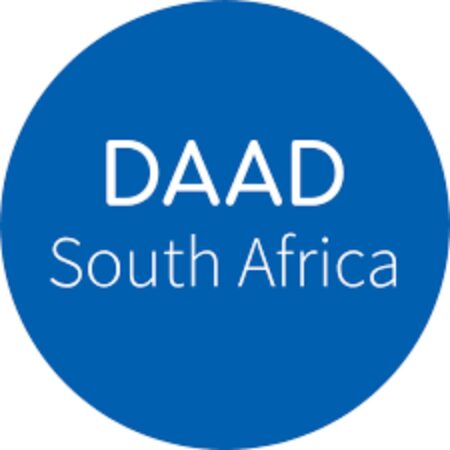 NRF-DAAD In-Country 2023 Scholarship for Master and PhD Students
The DAAD, in collaboration with the National Research Foundation (NRF) in South Africa, provides financial support for Master's and PhD programs at South African universities. This funding is specifically offered to South African citizens or permanent residents through the In-Country/In-Region Scholarship Programme.
The NRF-DAAD In-Country Scholarship is a collaborative initiative between the DAAD and the NRF, designed to support full-time Master's and PhD students in South Africa across various academic disciplines at any university within the country.
The NRF-DAAD (National Research Foundation – German Academic Exchange Service) partnership is a collaborative initiative between South Africa's National Research Foundation and Germany's DAAD, aimed at fostering scientific and academic cooperation between the two countries. This partnership promotes knowledge exchange, research collaboration, and capacity building by providing various funding opportunities, scholarships, and grants to researchers, scientists, and students from both nations. The NRF-DAAD supports a wide range of disciplines and research areas, including natural sciences, engineering, social sciences, humanities, and more. Through this partnership, researchers and scholars are able to engage in joint projects, participate in exchange programs, and benefit from the expertise and resources of both countries, contributing to the advancement of science and innovation on an international scale.
SEE ALSO: Latest Scholarships in South Africa
Scholarship Summary:
Scholarship Sponsor(s): NRF-DAAD, South Africa
Host Institution(s): South African Universities
Scholarship Worth: Fully-funded
Number of Awards: Several
Scholarship Level: Master and PhD
Nationality: South African Students
Requirements and Eligibility Criteria for the NRF-DAAD In-Country Scholarship:
Applicants must be a South African citizenship or a permanent South African residency is a requirement for the scholarship.
Applicants must be 30 (Masters) or 32 (PhD) years of age or younger in the year of application. The NRF minimum academic requirement for postgraduate funding is 65%.
Applicants must enrol in full-time program
SEE ALSO: DAAD 2023 In-Country/In-Region Scholarship Program for Sub-Saharan African students
Application Procedures for the NRF-DAAD In-Country Scholarship (How to Apply):
Prospective candidates interested in applying for the NRF-DAAD In-Country Scholarship for Master's and PhD students should submit their applications through the NRF-DAAD Online Application Submission System. It is important to note that the scholarship call is referred to as the NRF Postgraduate Scholarships.
To access the NRF Postgraduate Scholarship Call for funding in 2024, including closing dates, please visit the following link: https://www.nrf.ac.za/dsi-nrf-postgraduate-student-funding-for-the-2024-academic-year/. Within the NRF Connect system, select the "First-time doctoral scholarship application" template, and indicate your application for the "NRF-DAAD" scholarship.
For detailed information and guidance on completing the application process on the system, please consult the Application and Funding Guide document, available at the following link: https://www.nrf.ac.za/nrf-call-for-proposals-for-funding-in-2023-and-2024/. Additionally, the NRF Postgraduate Scholarships Call documents can be accessed via the link provided.
Application Deadline: July 11, 2023
For more information Visit the Official Website