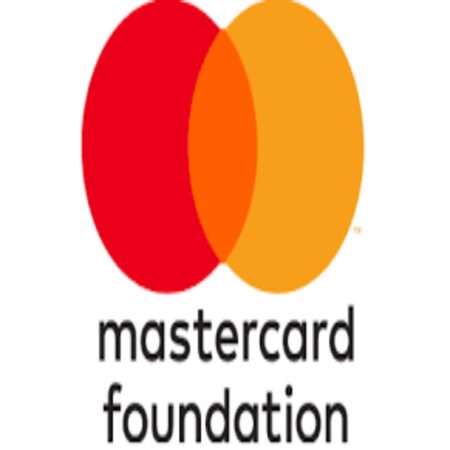 Mastercard Foundation 2024 Scholarships (Application Guide)
Are you an individual from Africa seeking financial support to further your education? Are you a young individual with academic aspirations surpassing your current financial means? If so, you can capitalize on the excellent chance provided by the Mastercard Foundation Scholarships 2024 to realize your aspirations.
The Mastercard Foundation Scholars Program, the most extensive scholarship and leadership endeavor of its type in Africa, is focused on equipping gifted and varied young individuals who are dedicated to making a positive impact. It aims to provide them with the necessary skills and perspectives to pursue their ambitions and contribute to the betterment of their communities.
Beyond being solely a scholarship, the program goes beyond by providing mentorship, fostering the development of leadership skills, offering tutoring, facilitating internship chances, and providing career services. These additional benefits are provided in conjunction with covering tuition fees and essential living costs. The execution of the Scholars program takes place through a network that spans more than 40 universities and non-governmental organizations, encompassing both Pan-African and global entities. Through its efforts, the program is enhancing the landscape of higher education by promoting inclusivity and accessibility, innovative approaches to teaching and learning, as well as research and collaboration across vital sectors and stakeholders.
Requirement and Eligibility Criteria for the Mastercard Foundation Scholarships:
For an undergraduate (bachelor's) degree, candidates must be 29 years old or under at the time of application.
For a graduate (master's) degree, candidates must be 35 years old or under at the time they apply.
Be a student with exceptional academic credentials interested in joining network of young changemakers.
A young person whose academic ambitions exceed your financial resources.
In addition, each university has its own eligibility criteria. Carefully review the application requirements at the institution you are interested in applying.
SEE ALSO: MasterCard Foundation 2023 Scholars Program at the University of Pretoria
Application Procedures for the Mastercard Foundation Scholarships (How to Apply):
Prior to applying, it's essential to adhere to specific guidelines and be aware of crucial aspects when considering the Mastercard Foundation Scholars Program application. Here are the key points for applicants to keep in mind:
Before Applying:
Thoroughly research the Program website of your chosen university to understand eligibility criteria, requirements, deadlines, and application instructions.
Select the institution and program you intend to apply for. While you can apply to multiple schools, remember that completing each application package requires significant effort.
Collect the necessary documents for submission. Different institutions have varied document requirements. Failing to submit documents promptly will lead to an incomplete application.
If applicable, take required tests well in advance of applying. Meeting the university's admissions criteria is a prerequisite for the Mastercard Foundation Scholars Program. Some partner universities mandate standardized tests like SAT, TOEFL, or IELTS for international students, while others may not require these tests.
Obtain recommendation letters as needed. Most universities require reference letters, and some might need them to be submitted online. Applicants are responsible for ensuring referees submit references on time.
While Applying:
Follow the application instructions specified by the university program. Certain partners exclusively accept online applications, while others might require paper-based submissions.
Take note of the application deadline and avoid waiting until the last moment to apply. Review your application package to confirm that all required documents are included. Late or incomplete applications won't be considered for the Scholars Program.
Partner Institutions
Undergraduate Studies
African Development University
American University of Beirut
Ashesi University College
Kwame Nkrumah University of Science and Technology (KNUST)
Sciences Po
University of Abomey-Calavi
University of Gondar
EARTH University
Makerere University
United States International University Africa
African Leadership University
International Institute for Water and Environmental Engineering (2iE)
Master's Studies
African Institute for Mathematical Sciences (AIMS)
American University of Beirut
Arizona State University
Carnegie Mellon University Africa
McGill University
University of Oxford
Sciences Po
University of Cambridge
University of Cape Town
University of Edinburgh
University of Gondar
University of Pretoria
University of California, Berkeley (UCB)
University of Toronto (U of T)