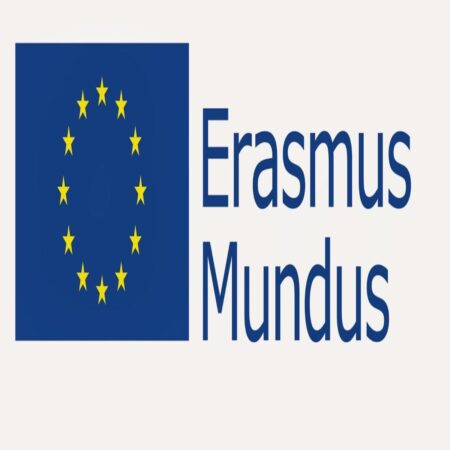 Erasmus+ Funding 2024 Opportunities / Scholarships
Funding possibilities in 2024 under the Erasmus+ program include financial support for students interested in participating in short-term Bachelor's, Master's, or Doctoral programs. This initiative presents a unique opportunity for students to not only pursue their studies overseas but also to gain practical experience through internships.
Erasmus+ has the capacity to provide ongoing assistance to international students throughout their entire duration of studying overseas, whether they choose to study in an Erasmus+ Programme nation or in a Partner nation.
Participating in international education is a core aspect of the Erasmus+ program, and research has demonstrated its favorable impact on future career prospects. Beyond this, it presents a chance to enhance language abilities, cultivate self-assurance and self-reliance, and deeply engage with a novel culture. The advantages of Erasmus+ Funding Opportunities encompass various offerings, such as overseas traineeships, collaborative Erasmus Mundus Master's programs, and a multitude of other prospects.
SEE ALSO: First Bank Technology Academy 2023 Graduate Programme for Nigerians
Traineeships Abroad
Erasmus+ facilitates work placements, internships, and similar traineeships abroad in either a Programme or Partner country. This assistance is extended to students currently enrolled in higher education within a Programme Country, and it's also accessible to recent graduates. These initiatives offer a platform for students to apply the skills acquired during their academic pursuits to address real-life practical issues, thereby enhancing their employability through firsthand exposure to the professional world.
Studying Abroad
With the assistance provided by the Erasmus+ program, individuals can effortlessly pursue overseas education, fostering the enhancement of communication, linguistic, and cross-cultural proficiencies, as well as acquiring valuable soft skills that hold significant appeal to prospective employers.
To engage in studying abroad through Erasmus+, it is a prerequisite to be officially enrolled in a higher education institution and actively pursuing studies towards a recognized degree or tertiary-level qualification. For students within the initial academic cycle, eligibility requires being at least in the second year of their studies.
The period spent studying abroad should be pertinent to the advancement of one's degree-related learning and personal growth requirements, seamlessly integrated into the academic curriculum being pursued.
Funding Opportunities
Students have the potential to obtain financial assistance through the form of an Erasmus+ grant, aimed at offsetting their travel and living expenses. The extent of this support may fluctuate based on variations in living expenses between their home country and the chosen destination, the volume of grant applicants, the geographical span between the countries, and the presence of alternative funding opportunities.
Furthermore, supplementary support is accessible for students engaged in traineeships, those hailing from disadvantaged backgrounds, or originating from outermost Programme countries or regions.
SEE ALSO: Yousriya Loza-Sawiris 2024 Scholarship for Studies in USA [Fully Funded]
Application Procedures for the Erasmus+ Funding Opportunities (How to Apply):
Individuals interested in availing themselves of the Erasmus+ Funding Opportunities can submit their applications through either the international office or the dedicated Erasmus+ office of their higher education institution. The selection process for applicants should adhere to principles of fairness and transparency, with the sending higher education institution responsible for making these selections.
Applicants have the option to apply for a scholarship intended for participation in a Joint Master's program or to seek an EU-backed student loan, both of which fall under the purview of the Erasmus+ program.
For more information Visit the Official Website