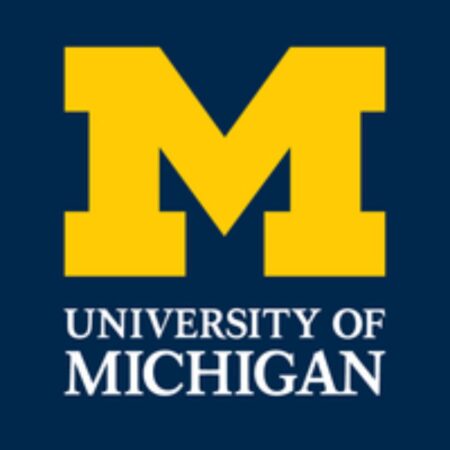 University of Michigan Knight-Wallace 2024 Fellowships For Mid-Level Professionals
Journalists with a passion for progress and a strong dedication to the future of journalism invest an academic year at The University of Michigan. Here, they tap into the resources of a top-tier university and immerse themselves in a journalism project.
You can narrow down your focus to enhance professional skills, tackle a specific newsroom challenge, delve into data and research for a comprehensive reporting project, or even work on establishing a new journalism venture.
The University of Michigan stands as a beacon of academic excellence, renowned globally for its distinguished faculty and cutting-edge research initiatives. Nestled in the vibrant city of Ann Arbor, it offers a dynamic and inclusive environment that fosters innovation and learning. Boasting a rich history and a commitment to pushing boundaries, U of M provides students with a world-class education across a diverse range of disciplines. With state-of-the-art facilities and a thriving campus culture, the University of Michigan continues to shape the leaders and thinkers of tomorrow.
SEE ALSO: Latest Fellowships
Fellowship Summary:
Fellowship Sponsors: Knight-Wallace Fellowship
Program Type: Fellowship
Program Location: University of Michigan
Program Duration: 8 Months
Available Slot: Several
Basic Qualifications: Not specified
Nationality: All Countries
Requirement and Eligibility Criteria for the University of Michigan Knight-Wallace Fellowships:
Qualified applicants must have a minimum of five years of experience and be currently working in some aspect of journalism for a news organization or as an independent journalist. We are looking for a diverse range of journalists, including reporters, editors, data experts, visual journalists, audio producers, engagement specialists, designers, developers, entrepreneurs and organizational change agents.
If you are not a full-time journalist, the majority of your work should be in journalism. We do not consider full-time academics, public relations writers, internal trade writers, lobbyists, public advocates, or those seeking a degree.
If you are a U.S. citizen, apply as a U.S. applicant, even if you work in another country or for a non–U.S. journalism entity. If you are not a U.S. citizen, apply as an international applicant, even if you work in the United States or for an American journalism entity. A Green Card is not the same as citizenship.
Benefits for the University of Michigan Knight-Wallace Fellowships:
Eight-month program from late August through April of immersive study away from daily deadlines
Individual journalism projects designed to develop topical depth, gain new skills, address a newsroom challenge or explore a journalism venture
Specialized resources and access to faculty at the University of Michigan
Private seminars with newsroom leaders, change agents and world-renowned experts for candid, off-the-record conversations
Workshops to sharpen professional skills and leadership ability
$85,000 stipend plus $5,000 for relocation expenses distributed monthly from August through April for living expenses (costs for health insurance, auditing courses, and participating in required workshops and fellowship activities paid for by Wallace House)*
Individual relocation support and assistance with finding and securing housing to meet each Fellow's housing needs
Spouses and partners are invited to participate in fellowship activities and audit university courses as well
SEE ALSO: Commonwealth Africa 2023 Cyber Fellowships
Application Procedures for the University of Michigan Knight-Wallace Fellowships (How to apply):
If you're keen and meet the criteria, make sure to submit your application through the provided link. International journalists need to submit by December 1, 2023, while U.S. journalists have until February 1, 2024. Keep an eye out for offers in early May 2024 for the 2024-2025 academic year, which kicks off on August 26, 2024. Plan to be in Ann Arbor at least a week before for fellowship orientation if selected.
Application Deadline: December 1, 2023
For more information visit the Official Website