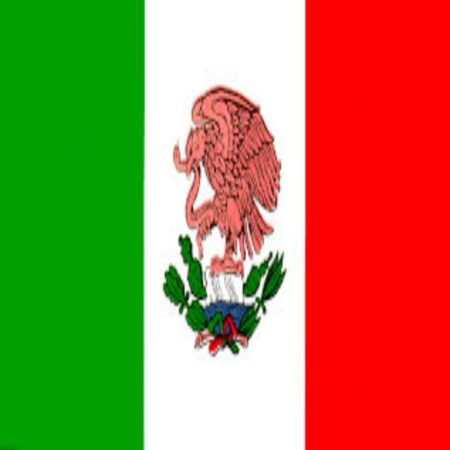 Government of Mexico 2023 Excellence Scholarships for Foreigners [Fully Funded]
The Ministry of Foreign Affairs (SRE) and the Mexican Agency for International Development Cooperation (AMEXCID) are delighted to declare the initiation of the Government of Mexico Excellence Scholarships for the year 2023. These scholarships are specifically designed for international students who wish to pursue their studies in Mexico.
The Government of Mexico Excellence Scholarships will be available for undergraduate, master's, and PhD studies at eligible higher education institutions in Mexico. This scholarship program aims to strengthen the bilateral relationship between Mexico and over 180 countries around the world. It provides an opportunity for international students to pursue their academic goals in Mexico and contribute to the mutual understanding and cooperation between nations.
The primary objective of the Government of Mexico Excellence Scholarships is to contribute to the development of highly skilled individuals by offering scholarships for full-time, in-person training programs in Mexico at the Master's and Doctoral levels. The scholarship program also supports student mobility at the undergraduate and Master's levels, as well as postgraduate research stays. By providing these opportunities, the program aims to foster the growth of academic human capital and facilitate knowledge exchange and collaboration among scholars in Mexico and around the world.
SEE ALSO: Schlumberger Technology Internships 2023/24 (Paid Internship)
Scholarship Summary:
Scholarship Sponsor(s): Government of Mexico
Scholarship Type: Full Funding
Host Institution(s): Not specified
Scholarship Worth: Not specified
Number of Awards: Several
Scholarship Level: Undergraduate and Postgraduate
Nationality: International students
Requirements and Eligibility Criteria for the Government of Mexico Excellence Scholarships:
Applicants must demonstrate the willingness to commit to full time studies at eligible higher education institutions in Mexico.
Applicants must have obtained relevant academic qualifications before applying for the scholarship.
Applicants must demonstrate excellent academic and research abilities.
Be willing to abide by the rules and regulations governing the conduct of students in Mexico.
Benefits for the Government of Mexico Excellence Scholarships:
Full enrollment and tuition cover
Monthly stipend ($ 12,614.80 pesos for masters and $15,768.50 pesos for doctoral scholarships).
Medical insurance
Payment waiver for issuing Mexican visa
International air fight on completion of studies
SEE ALSO: Access Bank 2023 Entry Level Recruitment and Internship Program
Application Procedures for the Government of Mexico Excellence Scholarships (How to Apply):
To apply for the Government of Mexico Excellence Scholarships for Foreigners 2023, interested applicants must complete an electronic application through the academic Cooperation Management System (SIGCA) application portal. In addition to the application form, the following document requirements must be fulfilled:
All academic documents pertaining to the studies or research being pursued.
A copy of a valid passport displaying the applicant's identification information.
A signed declaration letter.
A curriculum vitae (CV) outlining the applicant's educational and professional background.
A copy of a medical certificate issued by a public or private healthcare institution.
Please ensure that you have these documents ready and submit them along with your application through the SIGCA application portal.
Application Deadline: July 21, 2023
For more information Visit the Official Website