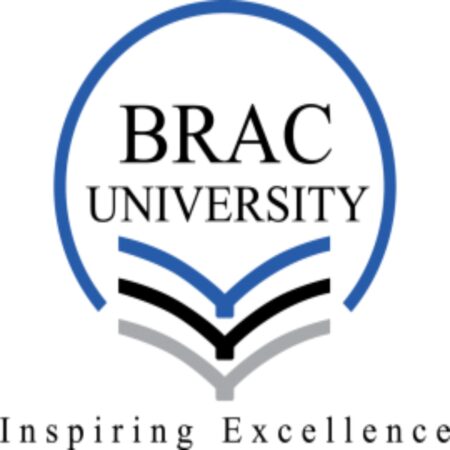 BRAC University 2023 Needs Based Scholarships
Brac University in Bangladesh is currently accepting applications for their Needs Based Scholarships for the academic year 2023-2024. These scholarships provide full or partial financial aid to international students pursuing undergraduate and postgraduate programs at the university. If you meet the eligibility criteria, you can apply for the Brac University Needs Based Scholarship.
Brac University offers a comprehensive scholarship that covers 100% of tuition fees and other associated costs such as semester fees, lab fees, library fees, and more. Additionally, this scholarship includes provisions for food and accommodation. It is specifically designed to support economically disadvantaged yet academically outstanding students.
Brac University is a renowned educational institution located in Bangladesh. Known for its commitment to excellence and innovation, Brac University offers a wide range of undergraduate and postgraduate programs across various disciplines. The university provides a vibrant learning environment, equipped with state-of-the-art facilities and a dedicated faculty known for their expertise and passion for teaching. With a focus on research and practical application, Brac University aims to nurture students' critical thinking, creativity, and leadership skills. It also emphasizes social responsibility and encourages students to actively engage in community service. Brac University is dedicated to producing well-rounded individuals who are prepared to make a positive impact in society.
SEE ALSO: Nedbank 2023 External Bursary Programme for South Africans
Scholarship Summary:
Scholarship Sponsor(s): Brac University, Bangladesh
Scholarships to be taken at: Brac University, Bangladesh
Scholarship Type: Tuition award
Scholarship level: Undergraduate & Postgraduate
Scholarship Worth: Up to 100% tuition waiver
Subject Eligibility: Various courses offered at the University
Country/Candidate: International students
Requirement and Eligibility Criteria for the BRAC University Scholarship:
Applicants must be international students.
Students admitted into undergraduate and postgraduate degree program.
The award is available for undergraduate and postgraduate courses offered at the University.
Based on outstanding academic merit
Students enrolling full time in the Honours program in the semester for which the scholarship is awarded.
Applicants must have a High school certificate or equivalent.
A minimum CGPA of 3.25 on a scale of 4 is required to be maintained in all the semesters.
If a student fails to achieve the required CGPA, s/he will be entitled to a tuition fee waiver for the next two consecutive semesters during which s/he will have to regain the required CGPA, otherwise scholarship will be discontinued.
Applicants must have a bachelor's degree certificate or equivalent.
Candidates must be highly motivated, responsible, and able to work independently in a structured manner and as good interpersonal and communication skill.
Applicants must hold an offer for a full-time program at Brac University, Bangladesh
Application process based on merit and evidence of leadership.
English Language Requirement: Applicants are required to provide evidence of meeting the Brac University's minimum English language proficiency requirements.
SEE ALSO: University of Queensland 2023 Vice-Chancellor's Scholarship for International Students
Application Procedures for the BRAC University Scholarship (How to Apply):
To apply for the Brac University Needs Based Scholarship, interested and eligible candidates must first secure admission at Brac University in Bangladesh. Once admission is confirmed, applicants can proceed to download the online scholarship application form. They should complete the form with the required information and submit it as instructed.
Application Deadline: On-going
For more information Visit the Official website