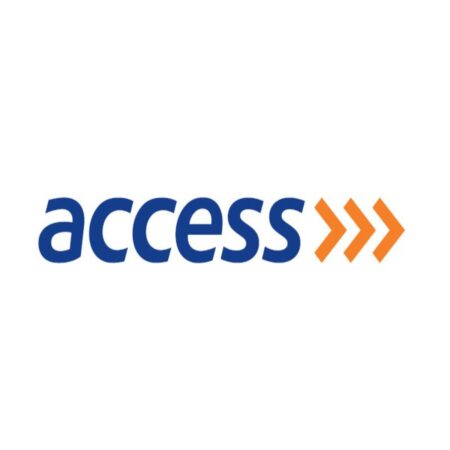 Access Bank 2023 Entry Level Training Program (ELTP) for African Graduates
Access Bank is actively searching for enthusiastic and outstanding young individuals from Africa who are driven to join their Entry Level Training Program (ELTP). The program aims to equip participants with the necessary skills and knowledge to contribute to Access Bank's vision of becoming Africa's leading gateway to the global stage. It specifically targets applicants who possess a strong passion for utilizing technology to reshape Africa's narrative.
Access Bank offers empowering opportunities for young African graduates who are interested in acquiring tech-forward skills and launching their careers in the banking industry. The bank provides hands-on learning experiences in various fields, including programming, data science, digital marketing, business analytics, networking, and cyber-security. Through these opportunities, participants have the chance to develop mastery in highly sought-after technological skills.
Access Bank is a prominent financial institution that operates in several countries, primarily in Africa. With a strong focus on innovation and technology, Access Bank has positioned itself as a leading player in the banking industry. The bank is known for its commitment to providing exceptional financial services, fostering economic growth, and empowering individuals and businesses. Access Bank offers a wide range of products and services, including retail and corporate banking, wealth management, digital banking solutions, and investment banking. Through its inclusive and customer-centric approach, Access Bank continues to make significant contributions to the development and progress of the communities it serves.
SEE ALSO: Latest Internships
Internship Summary:
Company/Organisation(s): Access Bank
Program Location: Access Bank Branches Across Africa
Program Duration: Not specified
Available Slot: Several
Basic Qualifications: Bachelor degree
Nationality: Africans
Requirement and Eligibility Criteria for the Access Bank Entry Level Training Program:
Graduates with a minimum of Second-Class Lower from a fully accredited institution
Demonstrable use of effective problem-solving skills
Love for working as part of a team
And other qualifications related to applicant's area of interest.
SEE ALSO: Commonwealth 2023 Young Professionals Programme (Multiple Positions)
Applications Procedures for the Access Bank Entry Level Training Program (How to Apply):
Once you have submitted your application online, the recruitment process for the Access Bank Entry Level Training Program involves the following steps:
Candidates who meet the bank's requirements are invited to take a written test.
Successful candidates are invited to an open day at Access Bank's head office. This event involves interactive activities that provide further information about the bank and its operations.
Candidates undergo a series of assessments, including a psychometric test, an essay writing exercise, and a panel interview.
Qualified candidates proceed to a final interview with the Head of Human Resources.
Successful candidates receive training school offer letters, confirming their acceptance into the program.
Application Deadline: July 29, 2023
For more information Visit the Official Website