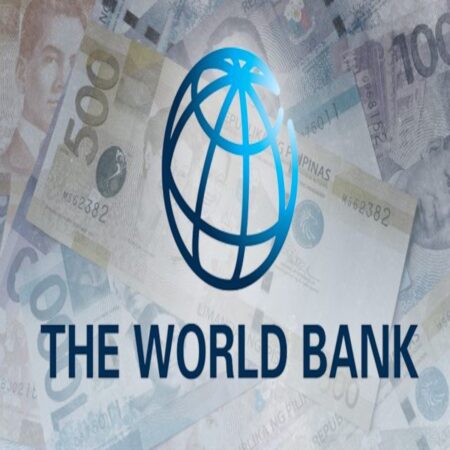 World Bank Group Africa 2023 Fellowship Program for Young African Graduates (Fully-funded)
The World Bank Group Africa Fellowship Program is currently accepting applications from ambitious young African graduates. This program is specifically aimed at young, skilled African individuals who are in the final stages or have recently completed their Ph.D. in a field that aligns with the World Bank's areas of focus.
Since its establishment, the fellowship program has achieved remarkable success by cultivating a robust pool of young African talent who are eager to pursue careers in development, whether it be in international institutions, African governments, think tanks, or academia. The program has effectively contributed to nurturing a new generation of professionals who are passionate about driving positive change and making significant contributions to the field of development.
The program provides a unique opportunity for the selected fellows to engage in a six-month assignment at World Bank Group offices in Washington D.C. or in country offices. During this assignment, fellows will have the valuable chance to acquire practical experience in various aspects of World Bank Group operations. This includes actively participating in knowledge generation and dissemination, contributing to the design of global and country policies, and actively engaging in the establishment of institutions that promote inclusive growth in developing nations. While being exposed to research and innovation across multiple sectors, fellows will also contribute to research activities, economic policy formulation, technical assistance, and lending operations that align with the World Bank's objective of eradicating poverty and fostering shared prosperity.
SEE ALSO: Latest Fellowships
Fellowship Summary:
Fellowship Sponsor(s): World Bank Group
Host Institution(s): World Bank Group
Fellowship Worth: Fully-funded
Number of Awards: Several
Study Level: PhD
Nationality: African Students
Requirements and Eligibility Criteria for the World Bank Group Africa Fellowship Program:
Applicants must be a recent Ph.D. graduate (within three years of completion) or be enrolled in the last year of the Ph.D. program.
Applicants must have an excellent command of English, both written and verbal.
Possess strong quantitative and analytical skills.
Be under the age of 32 by the closing of the application period.
Benefits for the World Bank Group Africa Fellowship Program:
Fellows are eligible to receive consultant fees and
Round-trip economy class air travel to Washington, D.C. or a
WBG country office from their university or institution.
SEE ALSO: French 2024 Institutes for Advanced Study Fellowship (Fully Funded)
Application Procedures for the World Bank Group Africa Fellowship Program (How to Apply):
Candidates who are interested and meet the eligibility criteria for the World Bank Group Africa Fellowship Program for Young African Graduates should submit their applications online. Following the submission, applicants will receive notifications regarding the status of their application, including whether they have been shortlisted or not.
Application Deadline: December 31, 2023
For more information Visit the Official Website