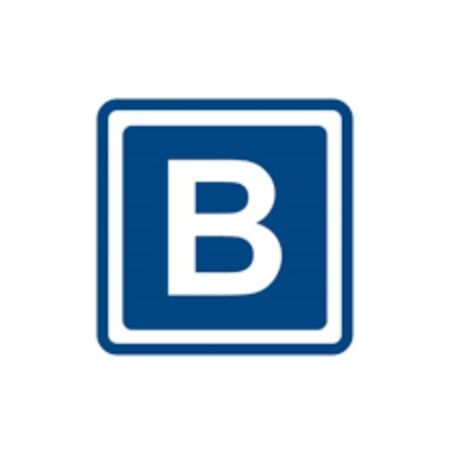 Julius Berger Nigeria 2023 Scholarship for Undergraduates
Julius Berger Nigeria Scholarship 2023 is accepting applications from eligible candidates who are enrolled as undergraduate students in public universities throughout Nigeria.
The Julius Berger Scholarship program is an integral component of the company's Corporate Social Responsibility (CSR) efforts, demonstrating its dedication to fostering growth and skill development in the Education and Human Capital Development sector of Nigeria.
The Julius Berger Nigeria Scholarship is a prestigious educational initiative aimed at supporting young Nigerian undergraduate students enrolled in public universities across the country. This scholarship program is a manifestation of Julius Berger's commitment to corporate social responsibility and its dedication to promoting education and human capital development within Nigeria. By providing financial assistance and opportunities for deserving students to pursue their higher education goals, the Julius Berger Nigeria Scholarship plays a vital role in nurturing the future leaders and professionals of the nation, contributing to the overall development and growth of the country.
SEE ALSO: Latest Scholarships in Nigeria
Scholarship Summary:
Scholarship Sponsor(s): Julius Berger Nigeria
Scholarships to be taken at: Public Universities in Nigeria
Scholarship Type: Full Funding
Scholarship Worth: Amount not Stated
Number of Awards: Several
Scholarship level: Undergraduate
Nationality: Nigerians
Requirement and Eligibility Criteria for the Julius Berger Nigeria Scholarship:
Be a female citizen of Nigeria
Be in a federal or State Owned Universities based in Nigeria
Be in the Faculty of Engineering/Environmental/Technology
Currently be in their second year of full-time study in a Nigerian Federal or State University accredited by the National Universities Commission (NUC).
Have a minimum CGPA of 3.5 in a 5-grade system.
SEE ALSO: Macquarie University 2024 Vice-Chancellor's International Scholarship
Application Procedures for the Julius Berger Nigeria Scholarship (How to Apply):
Prospective candidates interested in applying for the Julius Berger Nigeria Scholarship 2023 should adhere to the following steps to successfully complete their application:
Click on the "Apply Now" tab.
Select "Register Now" to establish an account.
Proceed to your email inbox to activate your account.
Use this link: https://candidate.scholastica.ng/schemes/jbn2023 to return to the Scholarship website.
Input your registered email and password to upload your information.
Provide personal details, including your National Identification Number (if available), educational history, and other required information. Upload the necessary scanned documents.
Ensure that the names used in your application match the names on all accompanying documents in the same order. If not, upload a sworn affidavit or certificate to address any discrepancies.
Carefully review all uploaded documents to ensure they are clear and accurate.
When prompted to upload a photo, use a passport photograph with a white background.
Double-check your application information to avoid errors.
Click "Apply Now" to submit your information.
A confirmation message will appear to confirm the successful submission of your application.
Return to https://candidate.scholastica.ng/ and log in with your Email and Password to download your profile. Proceed to have your Head of Department sign the document.
Upload a scanned copy of the signed profile, which will be used for verification.
If you did not provide a National Identification Number (NIN) in step 6, you can obtain one by following these steps:
Visit http://ninenrol.gov.ng to register and learn more about the National Identity Number.
Click "Create Account" and complete the required fields.
Log in with your Email and Password to finish the form.
After completing the form, schedule a date for photo and fingerprint capture.
Visit any of the 37 capture centers listed at www.nimc.gov.ng/pages/general/enrolmentcentres.htm to complete the registration process and obtain your National Identity Number. You can also complete your registration at the NIMC office.
Return to https://candidate.scholastica.ng/schemes/JBN and update your application with your National Identification Number (NIN) to ensure its completion.
Application Deadline: October 9, 2023
For more information Visit the Official Website