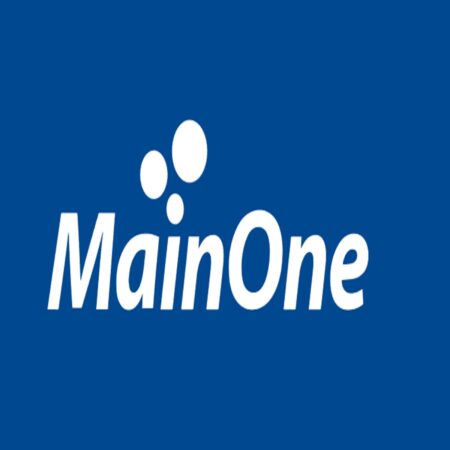 MainOne Technical Support 2024 Internship for Young Graduates
The MainOne Technical Support Internship is currently accepting applications from enthusiastic and skilled individuals eager to seize this fantastic opportunity and gain valuable professional experience for their 2024 session.
At MainOne, teams collaborate with innovative thinking, harnessing cutting-edge technology to offer IT solutions that transform businesses and empower West Africa's digital economy. All the while, they are committed to building a sustainable organization that generates value.
MainOne Technical Support offers a dynamic opportunity for motivated individuals to gain hands-on experience and contribute to innovative IT solutions. The collaborative environment encourages fresh ideas, utilizing advanced technology to revolutionize businesses and drive West Africa's digital economy.
SEE ALSO: Latest Internships
Internship Summary:
Company/Organisation(s): MainOne
Program Type: Internship
Program Location: Nigeria
Program Duration: Not specified
Available Slot: Several
Basic Qualifications: B.Sc/HND
Nationality: Nigerians
Requirement and Eligibility Criteria for the MainOne Technical Support Internship:
Applicants must be a graduate.
Applicants must have BSc/HND in a relevant study.
Applicants must have B.Sc/HND from a recognizable institution.
Applicants must have Excellent Communication Skills.
Applicants must have Excellent interpersonal skills.
Applicants must be Target driven and goal oriented.
Applicants must have Multitasking skills.
CCNA will be an advantage.
Applicants who have Previous experience in a similar position will be an advantage
Responsibilities for the MainOne Technical Support Internship:
Configure, test and provision customers on CRM platform.
Coordinate 3rd party installation and support activities.
Assign new requests/opportunities captured from MainOne website.
Run weekly reports on incidents – opportunities and complaints.
Network management and monitoring.
Perform 1st level fault troubleshooting tasks.
Liaise with OEM to resolve technical related issues.
Liaise with vendor(s) for customer installations.
Escalate unresolved issues to the appropriate teams.
Critically analyze customer complaints and issues with a bid to providing lasting solution.
Continually drive customer satisfaction through speedy resolution of complaints.
Application Procedures for the MainOne Technical Support Internship (How to Apply):
Those eager to apply for the MainOne Technical Support Internship for Young Graduates can click on the 'Login to apply' button on the official program webpage. Make sure to complete the online application before the specified deadline.
Application Deadline: Not Specified
For more information Visit the Official Website