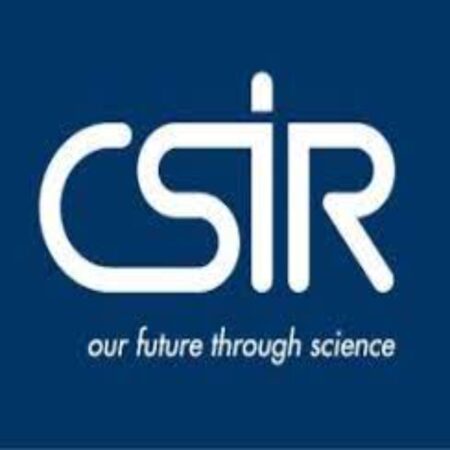 CSIR 2023 Bursary Programme for African Students [Full Funding]
Qualified African individuals are invited to apply for the CSIR Bursary Programme, which is designed to assist full-time, unemployed students in acquiring qualifications in fields that are considered a priority by the CSIR.
The bursary is available to academically eligible young individuals and is specifically aimed at attracting and increasing representation of women and black people in the fields of science, engineering, and technology.
The Council for Scientific and Industrial Research (CSIR) is an esteemed research and development organization that plays a pivotal role in advancing scientific knowledge and technological innovation in South Africa. With a focus on addressing the country's socio-economic challenges, the CSIR conducts cutting-edge research across various disciplines, including natural sciences, engineering, and technology. By collaborating with industry, government, and academia, the CSIR strives to create impactful solutions and drive sustainable development. Through initiatives like the CSIR Bursary Programme, the organization actively promotes diversity and inclusion by supporting the education and development of young individuals, particularly women and black individuals, in the fields of science, engineering, and technology. The CSIR's dedication to scientific excellence and societal progress makes it a significant catalyst for progress and innovation in South Africa and beyond.
SEE ALSO: Latest Scholarships in South Africa
Scholarship Summary:
Scholarship Sponsor(s): CSIR
Scholarship Type: Partial Funding
Host Institution(s): Not specified
Scholarship Worth: Not specified
Number of Awards: Several
Scholarship Level: Undergraduate and Postgraduate
Nationality: South Africans
Requirement and Eligibility Criteria for the CSIR Bursary Programme:
Undergraduates
Applicants must intend to enrol full-time for the degree of choice at a South African public university.
Must possess relevant certificates for admission into the university (undergraduates) and must have passed all the courses for which they registered for at the university for the study period already completed (current university students).
Postgraduates (Masters and Doctoral)
Candidates must possess Good scientific writing skills;
Good organisational and time management skills;
Excellent academic record;
A drive to conduct research, self-motivation and the ability to work independently and within a team are essential; The ability to formulate and carry out research; Excellent technical abilities;
The ability to work well under pressure as part of a team and meet scheduled deliverables; Good communication skills both verbal and writing (e.g. with evidence of report and/or conference papers writing); and
Good report writing abilities.
Bursary Cover
For undergraduates
Registration fees
Tuition fees
Books
Accommodation
Living Allowances
Once off laptop allowance
For Masters and Doctoral Students
Registration fees
Tuition fees
Living Allowances
Once off laptop allowance
SEE ALSO: Sasol 2023 Bursary Programmes for South African Youths
Application Procedures for the CSIR Bursary Programme (How to Apply):
Applicants interested in the CSIR Bursary Programme are required to complete an online application before the application deadline. Additionally, they need to submit the following supporting documents:
An updated curriculum vitae (CV)
A certified copy of their identity document
A copy of their most recent academic record
For master's and doctoral applicants, proof of the degree already obtained.
Application Deadline: 20 August 2023
For more information Visit the Official Website