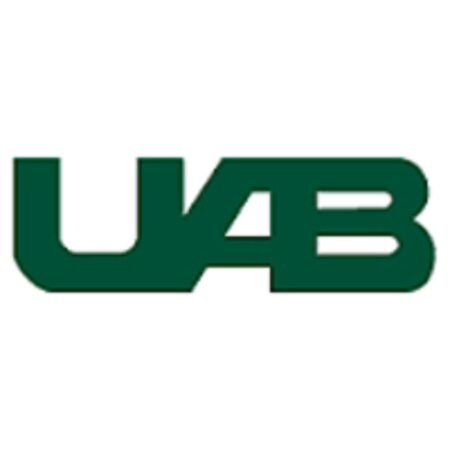 UAB 2023 Scholarships for International Students to Study in USA
International undergraduate students interested in pursuing a degree program in the United States are encouraged to apply for the University of Alabama (UAB) scholarships. These scholarships are offered by the university and present an opportunity for eligible students to receive financial support.
The UAB International Scholarship is a prestigious award worth US $7,500 per year. It is specifically designed for first-year, full-time undergraduate students who have recently graduated from secondary or high school (up to 2 years prior to enrollment) with a minimum grade point average of 3.0/4.0.
The University of Alabama at Birmingham (UAB) is a prestigious institution located in Birmingham, Alabama, United States. As a leading public research university, UAB offers a diverse range of academic programs in fields such as health sciences, engineering, business, arts and sciences, and education. With a strong emphasis on innovation and cutting-edge research, UAB has garnered recognition for its advancements in fields like medicine, biomedical engineering, and cancer research. The university provides students with exceptional learning opportunities through state-of-the-art facilities, renowned faculty, and a supportive academic environment. Additionally, UAB offers numerous extracurricular activities, internships, and community engagement initiatives, allowing students to grow both academically and personally. With its commitment to excellence and a vibrant campus life, UAB continues to attract students from around the world seeking a top-notch education in a dynamic and inclusive setting.
SEE ALSO: Latest Scholarships in USA
Scholarship Summary:
Scholarship Sponsor(s): University of Alabama at Birmingham – USA
Scholarships to be taken at: University of Alabama at Birmingham – USA
Scholarship Type: Tuition award
Scholarship Worth: $7,500
Number of Awards: Several
Scholarship level: Undergraduate
Nationality: International students
Requirement and Eligibility Criteria for the UAB Scholarships for International Students:
Applicants must be international students.
Students admitted into undergraduate degree program.
The award is available for undergraduate courses offered at the University.
Based on academic merit
Students enrolling full time in the Honours program in the semester for which the scholarship is awarded.
Applicants must have a High school certificate or equivalent.
Candidates must be highly motivated, responsible, and able to work independently in a structured manner and as good interpersonal and communication skill.
Applicants must hold an offer for a full-time program at University of Alabama at Birmingham – USA
Application process based on merit and evidence of leadership.
English Language Requirement: Applicants are required to provide evidence of meeting the UAB's minimum English language proficiency requirements.
SEE ALSO: University of Minnesota 2023 Global Excellence Scholarships in USA
Application Procedures for the UAB Scholarships for International Students (How to Apply):
There are two ways to apply for UAB:
You can apply through the institutional application.
Alternatively, you can apply through the Common Application. It's important to note that students should only submit one application, choosing either the institutional application or the Common Application.
To complete your application to UAB, you will need to submit the following:
A fully filled out application.
An application fee of $40, which is non-refundable. This fee can be paid using a credit or debit card, or you can request an application fee waiver if eligible.
Your official high school transcript.
Your official ACT or SAT scores. Test scores listed on an official high school transcript or sent directly from ACT or College Board are considered official for admission purposes.
UAB accepts both electronic and mailed transcripts. If you choose to mail your transcript, please send it directly to UAB from your educational institution to ensure it is considered official. If you are using a secured transcript service such as Parchment, eScrip, or National Student Clearinghouse, please select "University of Alabama at Birmingham" from the vendor's dropdown menu.
Application Deadline: April 1, May 1 and November 1
For more information Visit the Official Website