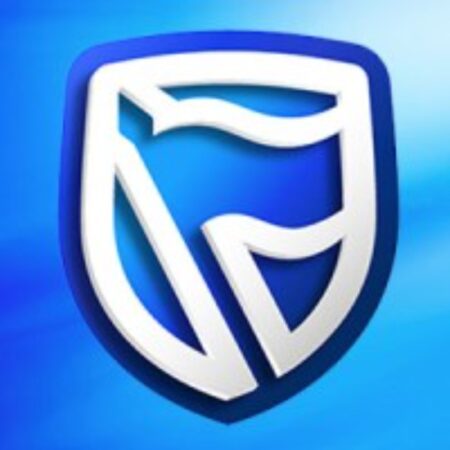 Standard Bank Group 2023 Internship Program for Young Graduates
Are you interested in acquiring valuable experience at Standard Bank Group? If so, there is an opportunity available for you through the Standard Bank Group Internship Program. This program is specifically designed for young graduates, providing them with an opportunity to become familiar with the work environment at Standard Bank and gain insights into the banking profession as a whole. Participating in this internship program can be a valuable stepping stone for your career development.
By undertaking an internship with Standard Bank Group, you are presented with a valuable opportunity to acquire practical workplace experience that complements your academic background. From the moment you join, you will actively contribute to real projects, allowing you to make a meaningful impact. This hands-on experience will not only enable you to develop professionally but also provide opportunities for personal growth within the organization.
Standard Bank Group is a leading financial institution that operates across multiple countries in Africa. With a rich history spanning over 150 years, Standard Bank Group has established itself as a trusted and reliable provider of banking and financial services. The bank offers a comprehensive range of products and solutions to cater to the diverse needs of individuals, businesses, and institutions. Committed to driving economic growth and development, Standard Bank Group plays a pivotal role in shaping the financial landscape of Africa. Through its innovative approach, strong customer focus, and emphasis on responsible banking practices, Standard Bank Group continues to make a positive impact on the communities it serves.
SEE ALSO: Latest Internships
Internship Summary:
Company/Organisation(s): Standard Bank Group, South Africa
Program Type: Graduate Internship
Program Location: South Africa
Program Duration: 12 – 24 Months
Available Slot: Several
Basic Qualifications: Recent Graduates
Nationality: All Nationalities
Requirement and Eligibility Criteria for the Standard Bank Group Internship Program:
Applicants must be a recent graduate
Applicants must have Bachelor degree certificate
Minimum Tertiary academic average of 60% or above
Currently completing or completed tertiary qualification in Commerce, Science, Technology, Engineering, Art, Social Science and Mathematics
Applicants must be ready to travel
Benefits for the Standard Bank Group Internship Program:
Fixed term employment Standard Bank Group for 12/18/24 months
Monthly stipend
Performance rewards and benefits
Certification specific to the skills being built on the programme
Practical meaningful workplace experience
Coaching/Mentoring.
SEE ALSO: Shell 2023 Graduate Programme for Nigerian Graduates
Application Procedures for the Standard Bank Group Internship Program (How to Apply):
To apply for the internship, please follow the steps outlined below:
Visit the official website of Standard Bank Group.
Select the "Apply Now" option.
If you are a first-time visitor, click on the "First Time Visitor" button to create a new account. Register your CV and upload the required documents. If you are a returning visitor, click on the "Returning Visitor" button to sign in.
Complete the application form, indicating your interest in the Early Careers Programme.
Submit your application.
After submitting your application, the Early Careers Programme team will carefully review all applications and identify the most suitable candidates. If you are shortlisted, they will contact you for further steps in the selection process.
Make sure to follow the instructions on the official website for a smooth and successful application process.
Application Deadline: June 30, 2023
For more information Visit the Official Website