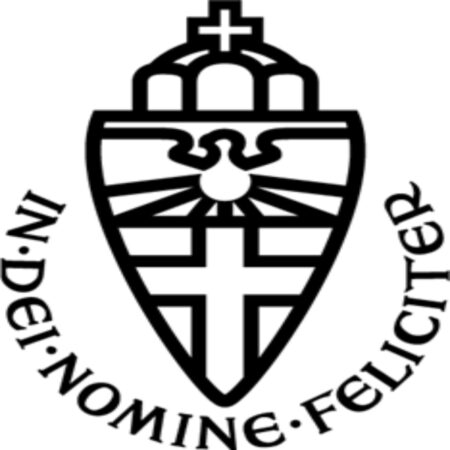 Radboud 2024 Scholarship for International Students to Study in Netherlands
International students are invited to apply for a scholarship to pursue full-time studies at Radboud University in the Netherlands. The Radboud Scholarship Programme provides a chance for exceptionally talented prospective non-EEA candidates to receive financial support for a complete Master's degree program taught in English at Radboud University.
The scholarship initiative is highly competitive and specifically designed for accomplished students who have demonstrated exceptional academic achievements and possess strong motivation to undertake a Master's degree program at Radboud University.
Radboud University, located in the vibrant city of Nijmegen in the Netherlands, is renowned for its commitment to academic excellence and innovation. With a strong emphasis on research-led education, the university offers a diverse range of English-taught Master's programs, attracting a global community of students. Known for its welcoming and inclusive atmosphere, Radboud provides a dynamic learning environment where students can engage with cutting-edge research and collaborate with top-notch faculty. The Radboud Scholarship Programme further underscores the university's dedication to nurturing talent and fostering international collaboration, making it a sought-after destination for those pursuing higher education
SEE ALSO: Latest Scholarships in Netherlands
Scholarship Summary:
Scholarship Sponsor(s): Radboud University, Netherlands
Host Institution(s): Radboud University, Netherlands
Scholarship Worth: €14,470
Number of Awards: 28
Scholarship Type: Partial Scholarship
Scholarship level: Master's Level
Nationality: EU/ International students.
Requirement and Eligibility Criteria for the Radboud Scholarship:
Applicants must hold a non-EU/EEA passport
Applicants are not eligible for the lower EEA tuition fee for other reasons
Applicant must have obtained a Bachelor's degree outside the Netherlands, have no degrees achieved in the Netherlands and did not receive any previous education in the Netherlands.
Applicant must meet the English language proficiency requirement for the Master's programme of choice.
Applicant must have obtained a full time admission to the English-taught Master's degree programme starting September 1, 2024 as stated in the formal letter of admission
Applicant are able to comply with the conditions for obtaining a visa for the Netherlands.
Applicants are enrolled at Radboud University as a full-time student for the academic year and Master's degree programme for which the scholarship will be awarded.
Selection criteria for the Radboud Scholarship:
Talent: This means that applicants must have outstanding study results in your present field of study
Applicants are expected to be a promising student in his/her desired field of study at Radboud University
Applicant must have a proven academic quality and good results of your prior education for example through grades, test scores, publications
Quality of the recommendations in the two reference letters
Motivation: This will be based on the applicant's motivation letter for the Master's programme
SEE ALSO: ENS de Lyon 2024 Masters scholarships in France
Application Procedure for the Radboud Scholarship (How to Apply):
Those eager and eligible for the Radboud Scholarships 2024/25 can express their interest by specifying their intent to apply for a scholarship in the OSIRIS Application system while applying for admission to a Master's program.
Afterward, applicants will be prompted to submit three extra documents: two reference letters and a curriculum vitae. If these documents were already submitted for the Master's program application, you can reuse the same ones for your scholarship application.
Application Deadline: 21 January 2024 at 23:59 CEST
For more information Visit the Official Website