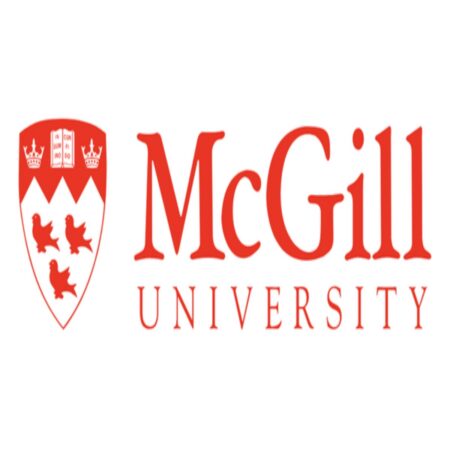 McGill University 2024 Mastercard Foundation Scholars Program
The McGill University Mastercard Foundation Scholars Program is currently accepting applications from well-qualified young leaders in Sub-Saharan Africa. The program is designed to offer extensive educational assistance to selected candidates.
The goal of the Scholars Program is to aid academically gifted young leaders from Sub-Saharan Africa in obtaining a top-notch university education. The program ensures their success by providing comprehensive support systems.
Nestled in the vibrant city of Montreal, McGill University stands as a beacon of academic excellence. Renowned globally for its distinguished faculty and cutting-edge research, McGill offers a diverse and dynamic environment for students. Founded in 1821, it boasts a rich history and a commitment to fostering innovation and critical thinking. The campus, with its blend of historic and modern architecture, provides a picturesque backdrop for learning and collaboration. McGill's emphasis on interdisciplinary studies and its global perspective attract students from around the world, making it a hub of cultural diversity. With a strong focus on research, community engagement, and nurturing the next generation of leaders, McGill University continues to be a prestigious institution shaping the future.
SEE ALSO: Latest Scholarships in Canada
Scholarship Summary:
Scholarship Sponsor(s): Mastercard Foundation
Host Institution(s): McGill University, Canada
Scholarship Worth: Fee waiver
Number of Awards: Several
Scholarship Level: Postgraduate
Nationality: Africans
Requirement and Eligibility Criteria for the McGill University Mastercard Foundation Scholars Program:
Applicants must be admissible to one of the eligible non-thesis programs at McGill University
Applicants must have never registered for /completed any graduate studies;
Be a citizen of, and reside in a Sub Saharan African Country (see list of eligible countries);
Have a valid passport and be admissible to Canada as an International Student (requiring a Study Permit). Those with dual citizenship, asylee, refugee or permanent resident status in the US, Canada, UK or EU are not eligible.
Have an exceptional record of service and activity in your school and/or community;
Have an intent to return to your country immediately upon the completion of your degree with the goal of transforming your community through social and economic development;
Must be less than 35 years old at the time of application.
SEE ALSO: Imperial College London 2024 President's PhD Scholarships
Application Procedures for the McGill University Mastercard Foundation Scholars Program (How to Apply):
Prospective candidates for McGill University's Mastercard Foundation Scholars Program should initially seek admission to a qualifying program at the university. After completing the admission application, applicants can proceed to submit an online application specifically for the Mastercard Scholarship.
Application Deadline: December 01, 2023
For more information Visit the Official Website