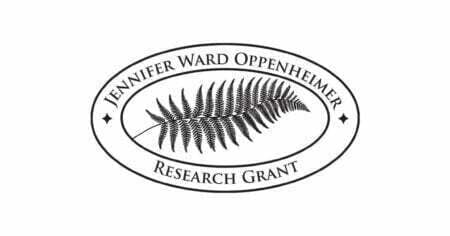 Jennifer Ward Oppenheimer Research Grant 2023 for Early Career Scientists
The Jennifer Ward Oppenheimer Research Grant for the 2023 cycle is seeking applications from qualified individuals to provide support to early-career scientists who are working on research projects that can help address some of Africa's urgent issues.
The chosen candidate will receive a grant worth $150,000 to fund their research project or program for a maximum period of three years in topics related to the environment, such as the preservation of biodiversity and conservation.
Jennifer Ward Oppenheimer's affection for Africa originated in the mid-90s when she relocated to Zimbabwe along with Jonathan Oppenheimer. They later relocated to South Africa in 1999, where she established a deep sense of belonging. The JWO Research Grant was created to commemorate her legacy. Its objective is to carry forward her dedication to Africa, the environment, and pioneering scientific research. The grant aims to provide support to budding scientists who are conducting influential research that will offer solutions to some of the most critical issues facing Africa.
Grant Summary:
Grant Sponsor(s): Jennifer Ward Oppenheimer Fund
Host Institution(s): Not specified
Grant Worth: USD 150,000
Number of Awards: Several
Scholarship Level: Graduates
Nationality: All Nationalities
Requirements and Eligibility Criteria for the Jennifer Ward Oppenheimer Research Grant 2023 for Early Career Scientists:
Applicants must be early career scientists already holding a PhD degree and should have no more than seven years of work and/or research experience post-degree (excluding time taken for family responsibilities).
Have strong links to a credible African institution. The institution should have a proven ability to manage to fund and subscribes to good financial grant practice and can be any of the following: academic institution, research institution, government institution, NGO, for-profit organization.
What Judges Look for:
Advances the frontiers of knowledge within the chosen field
Facilitates solutions to African challenges: The research should try and solve an African challenge that occurs in more than one geography and is scalable to other areas. The research should include multiple research sites
Demonstrates innovative methodologies and approaches Exhibits scientific rigour and excellence
Contributes to human capital development (e.g. mentorship, support, and professional development opportunities) for the next generation of researchers.
Incorporates a holistic perspective and involves inter-and multi-disciplinary collaboration with partners (preference intra-African) to leverage time, expertise, skills, materials, and resources and reduce duplication
Articulates the potential to create impact both during and beyond the grant period
Displays knowledge of associated recent or ongoing work on the continent.
Defines a clear plan for disseminating research outcomes both inside and outside the scientific community
Endeavour to open access publications (popular and scientific)
Does not present unacceptable ethical or safety risk
SEE ALSO: Wallonia-Brussels International Excellence 2023 Grants Programme
Application Procedures for the Jennifer Ward Oppenheimer Research Grant 2023 for Early Career Scientists (How to Apply):
Prospective candidates who wish to apply for the Jennifer Ward Oppenheimer Research Grant 2023 must fill out an online application and submit all necessary information and documentation by the specified deadline.
Application Deadline: 24th April 2023 at 00:00 (SAST)
For more information Visit the Official Website