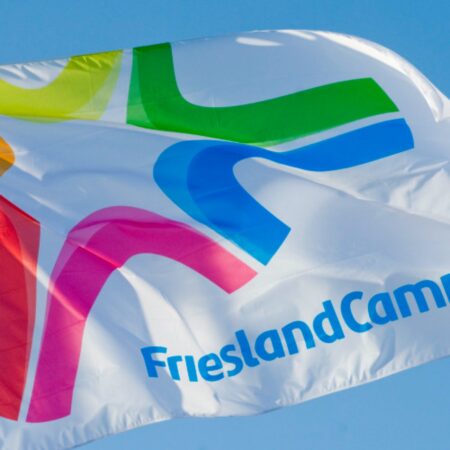 FrieslandCampina 2023 Graduate Professional Scheme
FrieslandCampina WAMCO Nigeria PLC is actively looking for young and talented graduates to take part in the FrieslandCampina Graduate Professional Scheme (GPS) 2023. This presents an excellent chance for a rewarding career filled with challenges. Applications are currently being accepted from eligible graduates who wish to enroll.
Your personal growth is of utmost importance to us as a participant in the graduate trainee programme. We prioritize exposing you to advanced business operations and entrusting you with significant responsibilities right from the beginning. Additionally, you will receive guidance and support from a mentor who will assist you in overcoming challenges. This program provides you with an opportunity to develop into a future leader.
FrieslandCampina is a renowned global dairy company committed to nourishing and providing high-quality dairy products to people around the world. With a rich history dating back over 140 years, FrieslandCampina has established itself as a trusted name in the dairy industry. The company operates with a strong focus on sustainability, promoting the well-being of both its consumers and the planet. FrieslandCampina's diverse portfolio encompasses a wide range of dairy products, including milk, cheese, yoghurt, and infant nutrition. Through innovation, collaboration, and a dedication to excellence, FrieslandCampina continues to deliver nutritious and delicious dairy products that enrich the lives of millions of people globally.
SEE ALSO: Latest Internships
Internship Summary:
Company/Organisation(s): FrieslandCampina WAMCO Nigeria PLC
Program Location: Lagos, Nigeria
Program Duration: Not Specified
Available Slot: Several
Basic Qualifications: Bachelor's degree or a Higher National Diploma
Nationality: Africans
Requirement and Eligibility Criteria for the FrieslandCampina Graduate Scheme:
Candidates must hold a Bachelor's degree or a Higher National Diploma
Must have graduated with a minimum of Second-Class Upper/Upper Credit
Must have completed (NYSC compulsory for Nigeria)
0 – 2 years of experience
Ability to communicate in French will be an added advantage.
SEE ALSO: Vodacom 2023 Internship Programme for Young Graduates
Application Procedures for the FrieslandCampina Graduate Scheme (How to Apply):
Prospective candidates who are interested and meet the eligibility criteria for the FrieslandCampina Graduate Professional Scheme 2023 can submit their application by clicking on the "Click here to Apply" link or by selecting the 'Apply Now' button available on the official website.
Application Deadline: Not Specified
For more information Visit the Official Website