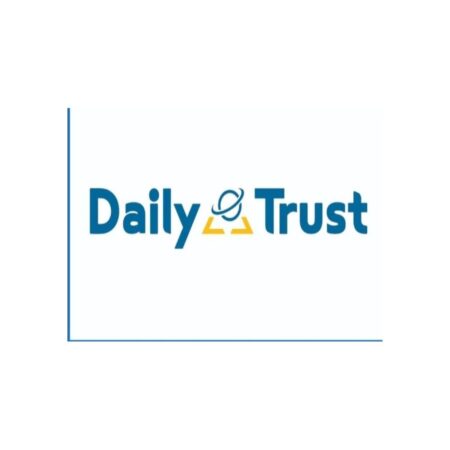 Daily Trust Foundation 2024 Graduate Trainee Program For Young Nigerians
Do you have a deep enthusiasm for television? Do you envision a future in the vibrant realm of media and broadcasting? Trust TV is searching for skilled individuals to join our specialized Graduate Trainee Programme!
The Daily Trust Foundation Graduate Trainee Program for Young Nigerians spans one year and aims to offer practical experience and education in diverse positions such as Shoot-Edit, Sound Engineers, Broadcast IT, Producers, Reporters, and Presenters, among other roles. If you have a strong passion for television and are enthusiastic about kickstarting your career, seize this ideal opportunity.
Trust TV, a branch of The Media Trust Group, stands as a prominent figure in the media and broadcasting sector. Devoted to influencing the future of television, we invite you to join us in making a significant impact.
SEE ALSO: Latest Internships
Internship Summary:
Company/Organisation(s): Daily Trust Foundation
Program Type: Graduate Traineeship
Program Location: Nigeria
Program Duration: 12 months
Available Slot: Not Stated
Basic Qualifications: Young Graduates
Nationality: Nigerians
Requirement and Eligibility Criteria for the Daily Trust Foundation Graduate Trainee Program:
Passion for Television: Showcase your passion through a portfolio of your work or evidence of previous projects.
Educational Qualifications: Minimum of a bachelor's degree, second class lower division or HND Lower Credit in related fields.
Communication Skills: Strong written and verbal communication skills.
Creativity and Innovation: Ability to generate fresh ideas and adapt to change.
Teamwork and Collaboration: Strong interpersonal skills for effective teamwork.
Adaptability and Resilience: Demonstrated ability to handle high-pressure situations.
Commitment: Clear interest in a career in television and dedication to the one-year trainee programme.
References and Recommendations: Strong endorsements from academic instructors, or industry professionals.
SEE ALSO: McKinsey Forward Africa 2024 Program for Young Africans
Application Procedures for the Daily Trust Foundation Graduate Trainee Program (How to apply):
Ready to embark on this thrilling adventure with Trust TV? To submit your application for the Graduate Trainee Programme, just click here
Application Deadline: November 10, 2023
For more information visit the Official Website