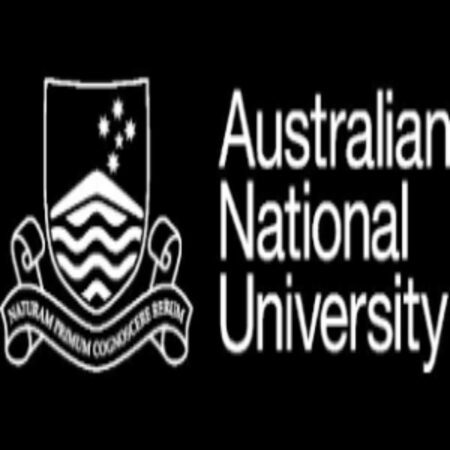 Australian National University 2023 Angus Nicholson Honours Scholarship
You have the opportunity to submit an application for the Angus Nicholson Honours Scholarship at the Australian National University. This scholarship is available to individuals who are qualified for admission or are currently enrolled in the Honours year of an undergraduate degree offered by either the ANU College of Science or the ANU College of Health & Medicine. It is also open to those pursuing an equivalent degree program at another tertiary educational institution.
The ANU College of Health and Medicine and the ANU College of Science are jointly offering the Angus Nicholson Honours Scholarship. This scholarship, which has been graciously created by Mr. Jon Nicholson in honor of his late father, Dr. Angus Nicholson, provides successful applicants with an annual funding of up to $10,000.
The Australian National University (ANU) is a prestigious institution located in Canberra, the capital city of Australia. Established in 1946, ANU has gained a reputation as one of the world's leading research universities. It offers a wide range of undergraduate and postgraduate programs across various fields, including arts and social sciences, business and economics, science, engineering, and health. ANU attracts talented students from around the globe and boasts a distinguished faculty comprised of experts and scholars. The university's commitment to excellence in education and research is reflected in its state-of-the-art facilities, innovative teaching methods, and groundbreaking research initiatives. ANU is not only known for its academic excellence but also for its vibrant campus life, fostering a diverse and inclusive community. With its strong emphasis on interdisciplinary collaboration and a global outlook, ANU continues to make significant contributions to knowledge and shape future leaders in Australia and beyond.
SEE ALSO: Latest Scholarships in Australia
Scholarship Summary:
Scholarship Sponsor(s): Australian National University, Australia
Scholarships to be taken at: Australian National University, Australia
Scholarship Type: Tuition award
Scholarship Worth: $10,000 per annum
Number of Awards: Several
Scholarship Level: Undergraduate
Nationality: Domestic & International students
Requirement and Eligibility Criteria for the Angus Nicholson Honours Scholarship:
Applicants must be domestic or international students.
Students admitted into undergraduate degree program.
The award is available for undergraduate courses offered at the University.
Based on academic merit
Students enrolling full time in the Honours program in the semester for which the scholarship is awarded.
Exceptional personal success skills (e.g., emotional maturity, motivation, perseverance, etc.)
A high school transcript and/or GSE results (if your transcript is not in English, also require a certified translation).
Applicants must have a High school certificate or equivalent.
Candidates must be highly motivated, responsible, and able to work independently in a structured manner and as good interpersonal and communication skill.
Applicants must hold an offer for a full-time program at Australian National University, Australia
Application process based on merit and evidence of leadership.
English Language Requirement: Applicants are required to provide evidence of meeting the ANU's minimum English language proficiency requirements.
SEE ALSO: Getty Scholar 2023 Grants for Scholars in Arts, Humanities and Social Sciences
Application Procedures for the Angus Nicholson Honours Scholarship (How to Apply):
To apply for this scholarship, there is no dedicated application form. However, interested applicants are required to follow these steps:
Write an expression of interest letter expressing your enthusiasm for science and highlighting your academic accomplishments. This letter should be sent to coursework.scholarships@anu.edu.au.
Arrange for two references from individuals who can provide strong support for your application and comment on your passion for science. Ask the referees to submit their reports directly to coursework.scholarships@anu.edu.au.
Ensure that you submit all the necessary documents by the specified deadline stated on the scholarship website. These documents may include your expression of interest letter, academic transcripts, and any other supporting materials mentioned on the scholarship website.
By completing these steps and submitting the required documents within the designated timeframe, you will successfully complete the application process for the scholarship.
Application Period: 15 September to 30 November, (Annually)
For more information Visit the official website