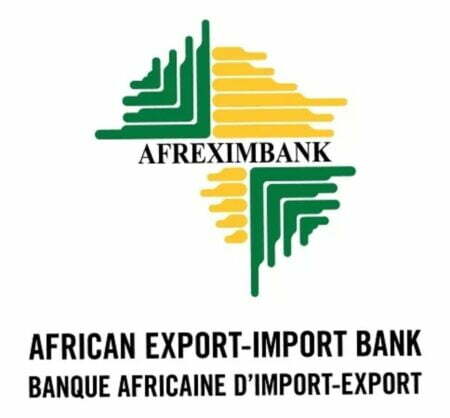 African Export-Import Bank Internship Opportunities 2023
Young Africans who are qualified and interested in the financial sector are welcome to apply for the African Export-Import Bank Internship 2023/24. The internship program is designed to assist young Africans in advancing their careers and contributing to the growth of trade opportunities in Africa.
Afreximbank, a financial institution created to support and finance trade within and outside of Africa, provides internship opportunities to deserving students. This program aims to equip interns with a deeper understanding of the Bank's goals and strategies, which they can apply to their future careers, resulting in direct advantages for both the Bank and African trade as a whole.
Internship Summary:
Company/Organisation(s): The African Export-Import Bank
Program Type: Student Internship
Program Location: Egypt
Available Slot: Several
Basic Qualifications: Undergraduate
Nationality: Africans
Requirements and Eligibility Criteria for the African Export-Import Bank Internship 2023:
Students with proven enrollment in full time undergraduate or post graduate study programmes in a recognised institution. The Bank will be especially interested in candidates whose field of study is in the following fields: economics, business administration, finance, accounting, social sciences, statistics, law or related fields.
Nationals of the Bank's member states.
Fluency in English or French and a working knowledge of the other. Knowledge of Arabic or Portuguese will be an added advantage.
Candidates must be aged between 20 and 32 in the year in which they apply for the internship.
Any other applicants as may be approved by the President.
Internship Benefits for the African Export-Import Bank Internship 2023:
Before commencement, coverage of reasonable return fare transport costs to their internship location.
A monthly tax free stipend of USD 800 payable at the end of each month, to help defray living cost.
Accommodation in a hotel chosen by the Bank (bed and breakfast only) for one week during the induction period, on arrival to the internship location for interns, basing on their previous location.
Transfer to the hotel on arrival and vice versa on departure.
Relevant visa for the duration of the internship programme, if so required.
SEE ALSO: KPMG 2023 Graduate Trainee Recruitment Programme
Application Procedures for the African Export-Import Bank Internship 2023 (How to Apply):
Prospective candidates who wish to apply for the African Export-Import Bank Internship 2023/24 are required to fill out an online application form and provide the following necessary details:
A letter of application.
A current copy of their Curriculum Vitae (CV).
A valid passport copy.
Certified copies of relevant academic certificates.
A recommendation letter for the internship from their current educational institution, which should include the proposed duration of the internship, limited to six months.
A brief statement of intent, no longer than one A4 page, outlining what they hope to gain from the internship programme.
Application Deadline: Not specified
For more information Visit the Official Website